Chinese electric vehicle (EV) battery manufacturers are entering the European market one after the other in order to target the European EV market that is growing at a rapid rate.
Europe is an area where South Korean battery manufacturers such as LG Chem, Samsung SDI, and SK Innovation built production plants in order to grab an upper hand of the EV market.
Chinese battery industry is rapidly pursuing after South Korea's battery industry that is emerging as one of very important industries for the country.
According to foreign press and related industries on Monday, SVOLT Energy is going to start the construction of an EV battery cell production plant, which is capable of manufacturing cells that can be used for 500,000 vehicles annually, in the southwest region of Germany next year.
The company plans to invest about $2.38 billion (2.65 trillion KRW) and establish an assembly system that is able to manufacture battery cells and modules and packs.
Its goal is to start the operation in 2023 and start supplying batteries to European auto makers.
The company along with CATL and BYD are seen as the top three battery makers in China. CEO Yang Hongxin of SVOLT said that the company plans to focus on the European market where there is a concentration of major auto makers.
CATL is currently building a 14 GWh battery cell production plant in Germany with a goal of operating the plant in 2023.
Just like SVOLT Energy, it plans to establish partnerships with German auto makers by building a plant in Germany.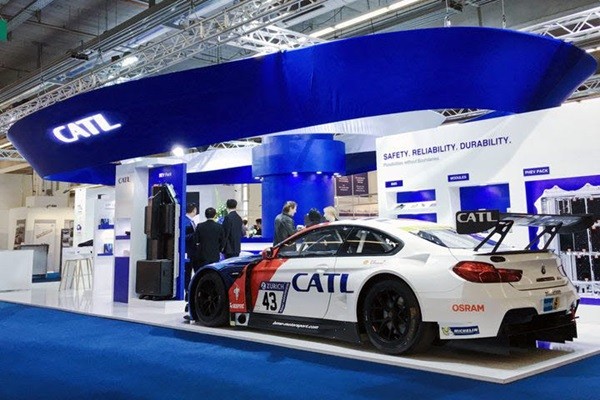 Another Chinese battery maker called Guoxuan High-Tech announced that it would increase production capacity of its battery cell plant in order to focus on the European EV market.
"We plan to increase production capacity in Europe in order to supply more batteries to our foreign customers" said one vice president from Guoxuan.
According to the industry, penetration rate of the European EV market surpasses 10%. The market also has the fastest rate of supply and demand in the world and is expected to grow more than six times during the next five years.
Although there will be more demands for batteries due to increased supply of EVs, it is likely that there will be a battery shortage. While demands for batteries in Europe is estimated to surpass 400 GWh in 2023, there will be a limited supply of batteries at around 335 GWh.
Fact that Chinese battery makers are starting to target the European market is a burden for South Korea's battery industry. LG Chem, Samsung SDI, and SK Innovation built production plants in Hungary and Poland and are already in a process of targeting the European battery market. While they are gradually increasing their supplies with Volkswagen, BMW, and Benz at the center, they are expected to compete against Chinese companies shortly. It is likely that European auto makers will induce competitions between battery makers and price drop in order to lower manufacturing costs of their EVs.
"It seems that Chinese companies are targeting the European market with competitive price that comes from inexpensive LFP (Lithium Ferrophosphate) battery." said one official from the battery industry. "Our industry is focusing on securing competitive edge in production cost while raising energy density that is seen as the biggest weakness of Chinese products."
Staff Reporter Kim, Jiwoong | jw0316@etnews.com