Competition between South Korea, the United States, Japan, China, and the European Union (EU) over hegemony of the global 6G market has begun. As 6G is scheduled to be commercialized in 2030, it is reported that these countries have begun establishing national strategies in order to gain leadership over the market. As part of medium to long-term vision for 6G, all of these countries have chosen procurement of new frequencies, utilization of satellites, and open networks as major tasks to realize superfast mobile communication.
ICT departments from major countries that participated in "6G Global 2020", which was held by the Ministry of Science and ICT (MSIT) announced strategies for their respective countries.
◊South Korea, China, and Japan looking to maintain their confidence in 5G in 6G as well
"Before LTE was commercialized in 2011, South Korea began preparing for 5G and became the first country to commercialize 5G." said MOTIE. "We plan to lessen our dependence on foreign countries for patents and technologies when it comes to 6G and push for studies related to 6G."
South Korea plans to implement eight action plans based on procurement of 6G technology, procurement of patent and intellectual property rights, and research and industrial foundation. Securing necessary technologies is a primary task for the country. It plans to select ten important technologies such as utilization of terahertz frequency, AI (Artificial Intelligence), and security and invest $180 million (200 billion KRW) and look to collaborate with companies. It will then start preparing for commercialization in 2026 and raise technology readiness level of 6G by conducting various pilot projects and commercialize the network in 2030.
"5G has laid the groundwork for industry utilization by developing based on IoT (Internet of Things)." said the Ministry of Industry and Information Technology (MIIT) of the government of the People's Republic of China. "6G will succeed 5G and become a technology that blossoms IIoT (Industrial IoT) on full scale."
The government has chosen AI, satellite, and open-radio access network as key technologies during a 6G era. It expects that AI will raise the network's intelligence while satellites will overcome limitations in communication coverage. It proposed that countries should only focus on 6G and not be caught up in political issues. This statement by the government was interpreted as a comment that showed that the country was conscious of pressure by the United States.
"Since January, the Japanese Government has been establishing a vision for 6G while gathering opinions about the network." said the Ministry of Internal Affairs and Communications of the Japanese Government. "6G will become a key technology for the country's "Society 5.0" that realizes "cyber physical system" that organically combines virtual space and physical space."
The government will also approach 6G and 5G from an industry perspective. It plans to provide great benefits such as 15% corporate tax reduction for companies and 50% reduction on land tax for three years in order to encourage utilization of 5G by industries. It predicts that 6G will continue on 5G's industrial competitiveness and become an important infrastructure that innovates the country's society and economy.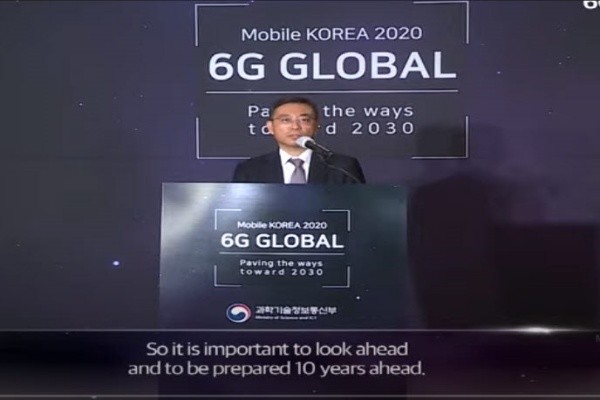 ◊The United States and the European Union looking to regain leadership through 6G
"The European Union's 6G agenda is to overcome the current COVID-19 crisis and realize green technologies that are able to help people's lives." said the European Commission (EC). "Through investments in key infrastructures, we are making side dots to economic recovery."
The union presented six visions that include new kinds of applications, completed automated infrastructures, super-low power, super security, and sustainable development goals for 6G.
It also plans to form 5GPPP that succeeds 3GPP and it has prepared a roadmap for specific technology standardization for few technologies. Through 6G flagship projects, it plans to develop 6G technologies and select testbeds throughout Europe and demonstrate the technologies at the same time and prepare for commercialization. It also emphasized that it would establish an active partnership with South Korea.
"The 21st century has developed powerful engines such as wireless and cable communication and ubiquitous." said the Federal Communications Commission of the United States Government. "Our country is preparing for a 6G era through the 5G FAST Plan."
The country's policies on 6G focus on maximizing potential of the private sector. The commission will prepare for a 5G era while pushing for three main tasks which are introduction of more frequencies to the market, update of policies on infrastructures, and modernization of old regulations. The government plans to develop and make a band that covers 70 to 90 GHz frequency available early so that the private sector can take early actions towards 6G. It plans to relieve excessive regulations for vitalization of 5G and create a foundation for a 6G era.
This is the first time when leaders of the global communication market gathered together and shared their strategies for 6G. The meeting was set up for other countries to confirm the status of South Korea as the leader in the global communication market and for all of them to set important schedules to commercialize 6G in 2030.
Lee Tae-hee, who is the head of the MSIT's Network Policy Office, said that 6G Global 2020 was a meaningful place to compare different strategies between countries as they prepare for an upcoming 6G era and predict 6G commercialization and seek cooperation."
Staff Reporter Park, Jisung | jisung@etnews.com & Staff Reporter Son, Jihye | jh@etnews.com