As Samsung Electro-Mechanics is looking into withdrawing from its RFPCB (Rigid-Flexible Printed Circuit Board) business, related industries have been busy with calculating possible gains and losses from a potential move that may be made by the company. The PCB industry is particularly interested in the direction of the supply right to RFPCBs for flexible OLEDs that the company has been supplying to Apple.
According to the industry on Tuesday, Samsung Electro-Mechanics is looking into withdrawing from its RFPCB business as part of its extensive move to get rid of minor businesses. Because it is reported that the company had discussions with its customers about stopping the current supply of RFPCBs, many predict that the company will continue to produce RFPCBs until the first half next year when the remaining contracts come to an end and completely withdraw from the business in the second half.
RFPCBs bring in about $362 million (400 billion KRW) in revenue annually for Samsung Electro-Mechanics. However, the company is looking into pulling away from the business due to reduced profitability. The company also pulled away from its HDI business last year due to a profitability issue. During a conference call that was held at the end of last month, the company stated that although it was looking into various plans to maximize value and make each business efficient, nothing was definite at that moment.
South Korea's PCB industry has been busy with determining potential gains and losses as it is becoming more realistic that Samsung Electro-Mechanics will pull away from its RFPCB business.
Samsung Electro-Mechanics' RFPCBS are mainly used for OLEDs. Through Samsung Display, the company's RFPCBS are used in mobile devices of Samsung Electronics, Apple, and Chinese smartphone manufacturers.
As a result, there is a great chance that Samsung Display will look for other partners if Samsung Electro-Mechanics makes withdrawal from its RFPCB business official.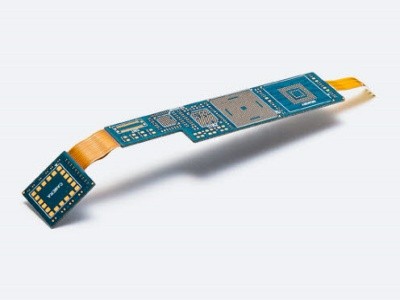 According to the industry, current RFPCB suppliers of Samsung Display are Samsung Electro-Mechanics, BH, YP Electronics, Interflex, and Unimicron. It is reported that Samsung Electro-Mechanics, BH, YP Electronics, and Interflex are mainly responsible for supplying RFPCBs that go into Samsung Electronics' smartphones while Samsung Electro-Mechanics, BH, and YP Electronics are mainly responsible for supplying RFPCBs for iPhones. BH, Interflex, and Unimicron are mainly responsible for supplying RFPCBs that go into Chinese smartphones.
If Samsung Electro-Mechanics removes itself from Samsung Display's RFPCB SCM (Supply Chain Management), supplies that Samsung Electro-Mechanics are currently responsible for will be spread out to other partners.
Although there is also a chance that Samsung Display may choose a new partner, there is a greater chance that it will maintain its current SCM in order to maintain a stable SCM.
However, each partner will benefit differently as each of them is going through different circumstances.
BH is considered to be ahead of other companies when it comes to its technology and mass-production capability. Because BH is already responsible for a significant portion of Samsung Display's RFPCB supply, there is a chance that BH will not benefit much from Samsung Electro-Mechanics removing its name from the RFPCB list.
Interflex and YP Electronics are expected to benefit the most. Because Interflex is suffering from poor performance this year, Samsung Electro-Mechanics pulling away from its RFPCB business can be an opportunity for rebound. Meanwhile, there can be a financial burden for YP Electronics to extend its facilities as the company's operation rate is already at a high rate.
"Because a company has to consider new investment, depreciation cost, and growth if it decides to extend facilities, Samsung Electro-Mechanics' decision can bring different benefits for each company." said one official from the PCB industry.
It is also interesting to see whether Interflex resumes supplying RFPCBs to Apple. Although Interflex supplied RFPCBs to Apple back in 2017 for iPhone X, their relationship has become distance when there was a quality issue with Interflex's product. Apple then gave Interflex's supply to Samsung Electro-Mechanics and BH. As a result, it will be interesting to see whether the relationship between Interflex and Apple becomes close again if Samsung Electro-Mechanics decides to pull away from its RFPCB business.
Staff Reporter Yun, Geonil | benyun@etnews.com