A fire that broke out at a plant owned by Unimicron, which is based in Taiwan and one of the three biggest PCB (Printed Circuit Board) manufacturers in the world, is causing a huge impact on the global semiconductor industry. Because the fire has caused a setback to supply of IC (Integrated Circuit) substrates, the AP (Application Processor) industry and multinational smartphone manufacturers are facing aftereffects of the fire.
According to foreign press and related industries, a fire broke out at the company's PCB plant located in Taoyuan, northern Taiwan last month. It is reported that there will be a significant setback to Unimicron's production lines due to the fire that might had caused by the central air-conditioner room.
Based on analysis by the PCB industry and stock firms, it can take anywhere between six months and twelve months before damaged production line can recover from a fire.
This accident is drawing attention globally as it affects both Unimicron and the semiconductor and smartphone industries.
It is reported that Unimicron had been making high-value IC substrates such as FCCSP (Flip Chip Chip Scale Package) and supplying them to Qualcomm, MediaTek, and Broadcom.
FCCSP is a substrate that goes into smartphones after being combined with AP.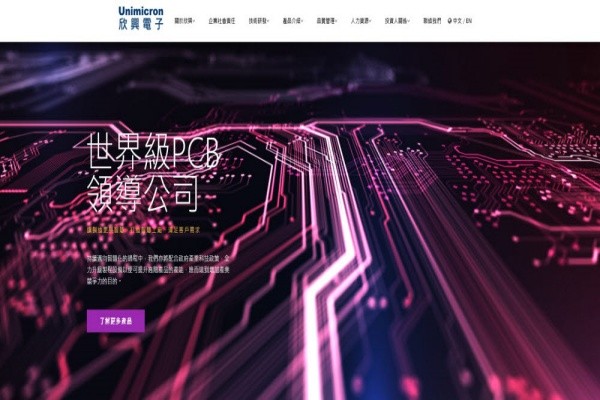 Because a setback to supply and demand of IC substrates is expected due to the fire, global companies such as Qualcomm and smartphone manufacturers have begun preparing emergency alternatives.
"There have already been limited supplies of IC substrates, and this recent fire at Unimicron's plant is causing the company's main customers to seek other companies that possess technical skills, product lineups, and responsiveness towards customers." said an official from a South Korean PCB manufacturer.
Qualcomm and MediaTek are the top two companies in the global smartphone AP market. Setback to their AP productions will lead a setback to the smartphone industry.
There is also a chance for reorganization of supply chain. Unimicron also has a plant in China. However, it is likely that it will be difficult for the company to response to its customers until its plant in Taiwan recovers as the company manufactures general products from its plant in China and advanced products from its plant in Taiwan. As a result, there may be opportunities for South Korean PCB manufacturers as global semiconductor manufacturers need to find alternatives to Unimicron at the moment.
In fact, an official from a South Korean PCB manufacturer said that the company is receiving offers for additional supplies due to the fire at Unimicron's plant.
Samsung Electro-Mechanics, Daeduck Electronics, and Korea Circuit are companies that are able to make high-performance semiconductor package substrates such as FCCSP. It will be interesting to see how the fire affects the semiconductor industry. Some people from the PCB industry believe that there may be demands worth around $89.3 million (100 billion KRW) annually as Unimicron faces difficulty in supplying IC substrates due to the recent fire.
Staff Reporter Yun, Geonil | benyun@etnews.com