Daeduck Electronics has officially started expanding its packaging business for non-memory semiconductors. It has begun mass-production of FC-BGA (Flip Chip – Ball Grid Array) that is used for system semiconductors.
According to the industry on Thursday, Daeduck Electronics recently started production of FC-BGAs after receiving orders from multiple customers.
The company obtained orders for FC-BGAs for controllers that are used for solid state drives (SSD) and FC-BGAs for AI semiconductors that go into display devices such as smart TV and went into production since last month.
FC-BGA is a package substrate that connects semiconductor chip and substrate with bumps. Bump connection is also called Flip-Chip. BGA indicates a chip carrier that has a bigger substrate than a chip. CSP (Chip Scale Package) on the other hand has a similar substrate size as a chip. CSP is usually used for smartphones while BGA is normally used for PCs and servers, self-driving cars, data centers, and AI semiconductors.
FC-BGA is seen as a package that requires a high degree of manufacturing technology. It is reported that only about 10 companies around the world such as IBIDEN and Shinko Denka based in Japan and Samsung Electro-Mechanics are able to deal with the package.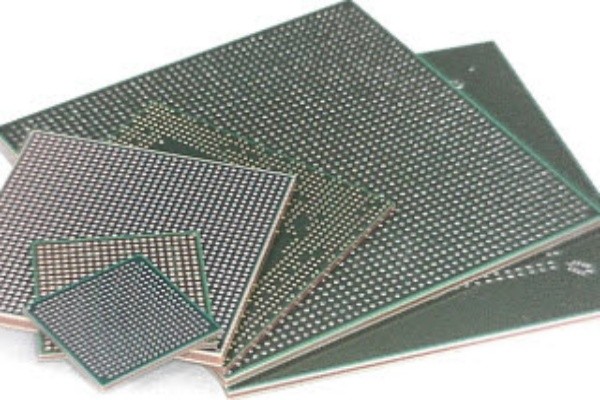 Daeduck Electronics has been working on FC-BGA for a while in order to secure a high-value business. It established facilities in Shihwa and invested $80.1 million (90 billion KRW) in July to build a new FC-BGA facility. Its first mass-production of FC-BGAs will be a meaningful step towards development and reorganization of a new business.
"We are currently receiving orders for FC-BGA from many of our customers." said a spokesperson for Daeduck Electronics. "Our product will be used for display products that utilize AI and SSDs with large capacities."
Daeduck Electronics plans to make anywhere between $134 million (150 billion KRW) and $178 million (200 billion KRW) in sales annually through its FC-BGA business by 2022. Based on this, it plans to raise the size of its package substrate business to $801 million (900 billion KRW). It is reported that the company's FC-BGA business is able to make around $44.5 million (50 billion KRW) annually when its production facility is on full operation.
The company is working on a new FC-BGA facility by utilizing the old HDI (High Density Interconnection) printed circuit board production facility that was left alone since the second quarter. It is accelerating the construction by utilizing existing mSAP (modified Semi-Additive Process) for HDI printed circuit board and others. It plans to activate the FC-BGA facility on full scale starting from the second half next year.
Staff Reporter Yun, Geonil | benyun@etnews.com