It is expected that an election hacking prevention software will be used for future presidential elections in the U.S. Although such software was only used for this year's preliminary of Supreme Court justices, it is expected that such software will officially used for next presidential election as it was proven to be effective during the preliminary.
Microsoft developed an election hacking prevention software "ElectionGuard" last year in order to apply it for presidential elections. When it was developed, CEO Satya Nadella of Microsoft introduced ElectionGuard as a program that will prevent elections from hacking and that the program will protect democracy and modernize election infrastructures throughout the world.
ElectionGuard was used for the first time during the preliminary for justices of the Supreme Court in Fulton, Wisconsin and it was used side by side with paper ballot system. Microsoft explained the first application of ElectionGuard as a preliminary stage of expanding the program's application throughout the U.S.
ElectionGuard was developed based on its experience with past elections. There have been controversies surrounding electoral fraud when it was reported that Russian hackers infiltrated the database of voters' registrations during the 2016 presidential election. Although it was investigated that the hackers failed to manipulate votes, level of trust by voters in the U.S. towards elections has been changed.
Microsoft's software is able to check whether results are accurate and whether there was any change or manipulation during the voting process. It utilizes digital tablets instead of paper votes. Once a vote is made, information from the vote is stored in a card with a memory chip and is inserted into a card reader. Information from each vote is stored and it can also be printed out as a paper copy.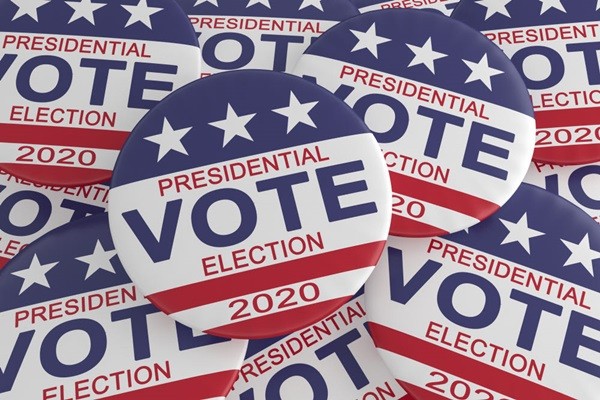 Same code is applied to every vote, and each voter is able to check whether his or her vote is accurately recorded and properly applied to the final tally. ElectionGuard is able to check voting process both ways and it involves a tracker to confirm duplicate handling.
Because ElectionGuard was developed with an open source software, it can be easily introduced to any part of the country. The U.S. currently has each jurisdiction use its own voting system. Systems that are used by jurisdictions are also outdated and prone to outside threats. Microsoft emphasized that any programmer will be able to develop an election verification tool utilizing its ElectionGuard.
Microsoft believes that its ElectionGuard will be more widely used during 2024 presidential election. Because the software was not made to make profit, Microsoft will not make any separate profit from supplying its software.
Meanwhile, Microsoft joined hands with the United States Cyber Command in order to prevent elections from outside hacking and decided to shut down the "Trickbot" server. There were concerns that cyber criminals would use Trickbots to conduct ransomware attacks and focus their attacks on this election.
Actually, the city of Gainesville in Georgia was a target of a ransomware attack and had to experience its voter authentication system being encrypted right before the election. The state of Georgia was seen as a state where competitions between the two candidates would be very fierce.
Staff Reporter Oh, Dain | ohdain@etnews.com