GM announced on Tuesday (U.S. time) that it plans to invest about $2.2 billion in U.S. factories in order to increase electric vehicle production.
This investment is part of the company's plan to accelerate transition to electric vehicle according to CEO Mary Barra's idea of "Triple Zero". Triple Zero indicates "zero crashes", "zero emissions", and "zero congestion".
"We are going to commit ourselves to the country, our workers, and our local societies." said CEO Barra. "Our recent investment emphasizes the company's future vision of "100% electric vehicles"."
The company explained that the investment will be carried out for next couple years.
Out of the investment, about $2 billion will be used for the company's Spring Hill plant in Tennessee that will manufacture "Cadillac Lyriq Crossover" from moving forward. This plant will be the company's third electric vehicle production plant in the U.S. after it goes through a renovation.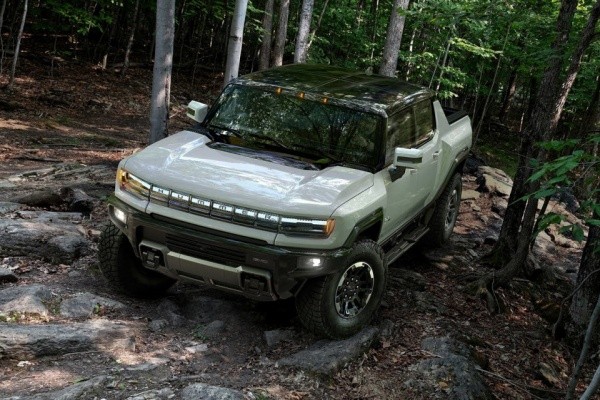 GM decided to invest $4.5 billion in its three U.S. plants starting from March last year in order to prepare for electric vehicle production and it plans to launch at least 20 new electric vehicles globally by 2023. Also, the company introduced its "GMC Hummer", which will be reborn as an electric "super truck", according to the start of the first game of Major League Baseball World Series.
Electric GMC Hummer EV will be the first model to be based on GM's next-generation electric vehicle platform and equipped with "Ultium" batteries.
According to GM, it only takes three seconds for Electric GMC Hummer EV to reach 60 miles/hour due to its 1,000 horsepower. Ultium Drive is made up of two units that are also made up of three individual motors that produce 1,000 horsepower and 11,500 pound feet of torque. The car provides excellent on-road and off-road performance with its cutting-edge four-wheel-drive system called e4WD. Based on its 800V batteries that are applied a fast-charging system that provides up to 350kW, it displays one of the industry's best charging capabilities and it also recorded a range of 563kW with single charge.
Staff Reporter Park, Taejoon | gaius@etnews.com