The Board of Audit and Inspection (BAI) found six illegal acts and unfair matters from the decision process of early closure of Unit 1 of Wolseong Nuclear Power Plant (NPP) in 2018 and requested light disciplinary actions on organizations and people who were involved with the process. It also concluded that the decision made on Unit 1's economic feasibility, which has been the key issue, was made unreasonably. However, it accepted the South Korean Government's stance that there can be different opinions towards assessment on unit'1 economic feasibility as there were not standards to assess continuous operation of nuclear power plant at the time. It is expected that the BAI will reserve its decision towards economic feasibility assessment of unit 1 and that uncertainties in the government's policies on nuclear power plant and energy transformation will also be eased.
The BAI announced its findings from its inspection on Unit 1 on Tuesday and notified the Ministry of Personnel Management about utilizing findings on Baek Woon-kyu, who is the former minister of the Ministry of Trade, Industry and Energy (MOTIE) and has been confirmed of violations, as personnel data. It has been 385 days since a request for an inspection was made by the National Assembly on September 30 of last year and 233 days since the inspection surpassed legal deadline at the end of February.
The BAI ruled that Baek came up with a plan on early shutdown even before an assessment on Unit 1's economic feasibility from an outside agency came out in 2018 and presented a "guide on early shutdown" to relevant departments and Korea Hydro & Nuclear Power Corp (KHNP). It also pointed out through its findings that Baek was involved with the assessment process so that there would be findings favorable for the board of directors of KHNP to make a decision on immediate shutdown and that he influenced KHNP's economic feasibility assessment on unit 1 even though he was either aware of the practice or was at a position to know it. It made a request to Minister Seong Yoon-mo of the MOTIE to hand out stern warning to President Jung Jae-hoon of KHNP who did not properly manage and supervise the company's employees during the assessment process.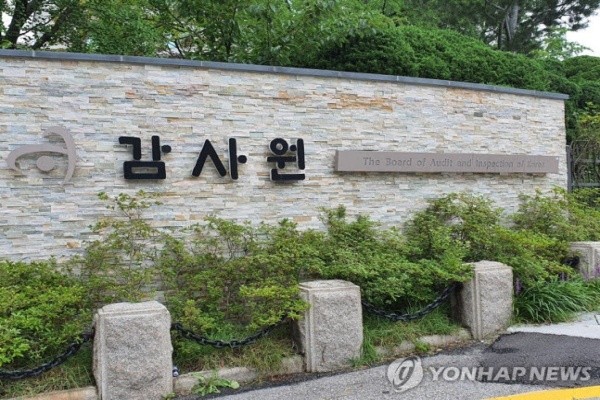 Regarding negligence made by KHNP's board of directors, the BAI ruled that there would be no breach crime of trust. However, it requested disciplinary actions higher than "light disciplinary actions" on the director general for Nuclear Power Plant Industry Policy and the head of Nuclear Power Plant Industry Policy Department of the MOTIE for ordering removal of materials related to unit 1 and carrying out the order.
The BAI pointed out that the assessment on unit 1's economic feasibility was made unreasonably low and that KHNP deliberately lowered estimated cost than the actual sales cost.
However, it made it clear that such issue rises from different interpretations towards an absence of evaluation standards on the unit's continuous operation. In other words, how input parameters are applied can cause a huge different in economic feasibility assessment. The BAI pointed out that there needs to be standards on continuous operation in order for economic feasibility assessments are done properly moving forward as ten units out of 24 units of Wolseong NPP will have their lifespans terminated within the next ten years.
The BAI announced that it did not look into the government's energy transformation policy or unit 1's safety or local acceptability during its inspection as the National Assembly's request for an inspection was focused on appropriateness of the economic feasibility assessment. In other words, it can be seen that it is logical for unit 1 to be shut down early if the BAI also looked into the unit's safety and local acceptability.
The MOTIE stated that it is difficult to agree with the BAI's finding that the ministry got involved with the economic feasibility assessment process and deliberately lowered the unit's economic feasibility. It also emphasized that it would continue to push for energy transformation policy without any issue.
"We only participated in the assessment process after we received requests from an accounting firm and KHNP." said the MOTIE through its public announcement. "We only suggested our opinions about political direction of nuclear power plants during the assessment process and we never made any inappropriate order about changing particular variables."
The ministry also added that that early closure of unit 1 was selected as a national project as it has faced many controversies regarding economic feasibility, safety, and acceptability since 2009 when KHNP started conducting repairs to extend the unit's lifespan.
Staff Reporter Ryu, Taewoong | bigheroryu@etnews.com