Multinational IT companies such as Samsung Electronics, Intel, and Microsoft (MS) have begun working on a project to build foldable laptops that can have their screens folded in half. It will not be long before such laptops are on the market next to foldable smartphones.
It is reported that multinational display manufacturers such as Samsung Display and BOE are developing 17-inch OLED panels for foldable laptops. Such panel that becomes a 13-icnh panel once it is folded is expected to be used for Intel's "Horseshoe Bend" concept. Horseshoe Bend is a platform for foldable laptop that Intel introduced for the first time at this year's CES. It is a brand-new concept of PCs that is able to be used as a monitor or a large tablet or as a laptop once it is folded in 90° angle as a virtual keyboard appears at the bottom half of the display.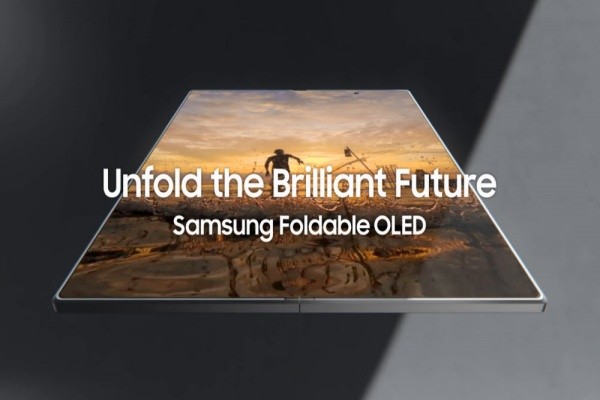 Multinational IT companies are participating in the Horseshoe Bend Project while multinational display manufacturers such as Samsung Display and BOE are participating in the development of foldable display. Intel and MS are working on CPU and operating system (OS) respectively. PC manufacturers such as Lenovo, HP, Dell, and Samsung Electronics will sell foldable laptops on different markets. "17-inch panels will be supplied as standardized products to Lenovo, Dell, and HP." said a representative from the industry who is familiar with the Horseshoe Bend Project. "Foldable panel is expected to go into mass-production at the end of 2021." Considering the timing of the mass-production, it is likely that foldable laptops will be launched in the first half of 2022.
Foldable panel is an alternative that can satisfy both large screen and portability. Despite the large screen, it is easy to carry around foldable laptops as they can be folded in half. For this reason, multinational companies such as Samsung, Intel, and MS decided to work together to commercialize foldable laptops. Each company is looking to secure new growth engines by developing foldable laptops with great quality that have their software (SW) and hardware (HW) connected systematically.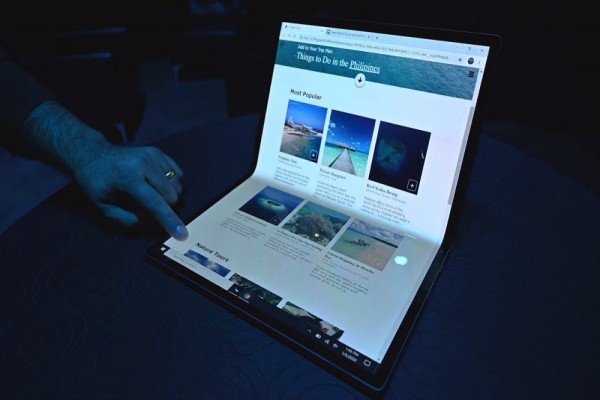 Prior to the Horseshoe Bend Project, Samsung, Intel, and MS had also worked together to create new form factors such as ultra-mobile or ultra-thin PCs. The Horseshoe Bend Project is also an open project that only shares same screen size and CPU performance while other specifications will differ between each company.
Foldable laptops are slowly making their appearances public little by little. After a prototype was introduced at this year's CES, Lenovo introduced the industry's first foldable laptop "ThinkPad X1 Fold" last month. It is really easy to carry out the foldable laptop that is equipped with a 13-inch screen as it can become like a diary once the product is folded in half. However, the product does not have an OS designated for foldable laptops and the release date as well. Because foldable laptops require CPU, OS, and display that are at a mass-production level, Intel, MS, and Samsung are working together to commercialize foldable laptops.
Staff Reporter Yun, Geonil | benyun@etnews.com