Innobile has succeeded in localizing "motor control inverter" and "digital panel" that are two of key parts of eco-friendly e-mobility. It plans to replace Chinese motor control inverters and digital panels that are currently used in South Korea with their products.
Innobile (President Kim Tae-yong) announced on October 11 that it supplied its "motor control inverters" and "digital panels" to a South Korean motor car manufacturer called CH Motors for its three-wheel motor vehicle.
"Motor control inverter" is a part that corresponds to the engine of a car that runs on engine. It combines "inverter" that converts DC power of battery for driving to AC and "motor control" that controls speed and output of motor. "Digital panel" displays various states and information of a car just like a car's dashboard.
"Most of motor control inverters that go into various small e-mobility equipment are cheap Chinese products." said a spokesperson for Innobile. "There are many times when batteries are damaged from having difficulties in monitoring and controlling battery states and limits of traction motor's output or there are malfunctions due to heating of motor control inverter." The spokesperson also added that these issues cause inconveniences in driving motored vehicles and that manufacturers of these motored vehicles face difficulties in resolving after services.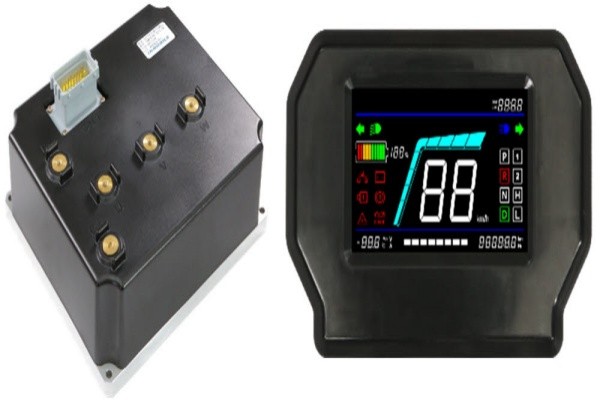 Innobile's motor control inverter continuously maintains monitoring of related systems. Once there is an issue, it displays information about the issue through a digital panel and it is able to perform self-response action or self-restoration for some issues.
There needs to be stable communication between motor control inverter and surrounding parts such as panel and battery in order for motor control inverter to accurately diagnose, display, and take necessary actions. Innobile was able to satisfy the concern by applying its CAN 2.0 communication system that has been stabilized as the company has continued its business for electronic parts that go into eco-friendly vehicles.
Starting with 4kW motor control inverter that was supplied to CH Motors, the company plans to launch 2.5kW and 7.5kW samples as well. By doing so, it plans to complete a power drivetrain system that connects DC-DC converter that is usually imported from China and its digital panel.
A spokesperson for Innobile said that the company is going to establish a "e-mobility total platform" by developing a network driver that connects to the control system of a e-mobility service provider and sends information about the current status of a car such as speed, location, and remaining battery level by end of this year.
Staff Reporter Lee, Joonhee | jhlee@etnews.com