LG Electronics announced on October 11 that it unveiled a new teaser of the world's first rollable TV "LG Signature OLED R".
This 17-second teaser let the audience know that the release date of "LG Signature OLED R" is near while displaying short and strong messages "ROLLING SOON" and "LG SIGNATURE OLED R" along with a majestic sound. Since it was uploaded in the morning of October 9, the number of views surpassed 140,000 in just two days.
Prior to unveiling the teaser, LG Electronics launched a homepage (www.lgrollable.com) exclusively for the new rollable TV and sent invitations to its VVIP customers regarding private event.
Customers who received invitations are able to check detailed information about the event by entering codes that they received on the homepage and reserve a date to see the new rollable TV first.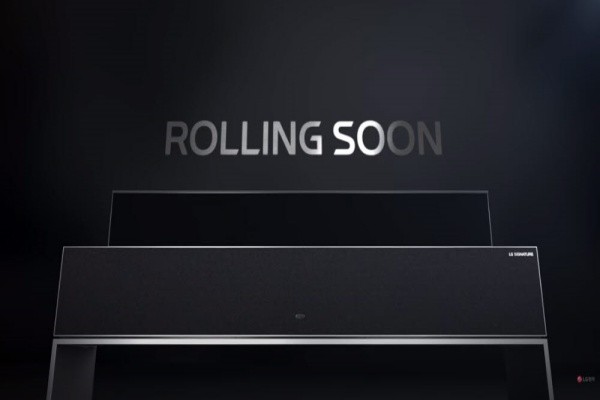 LG Electronics will hold an event for "LG Signature OLED R" at Banyan Tree Club & Spa Seoul from October 14 to 19 for VVIP customers who reserved a date for the event. After conducting a presale during the event, the company will then make its new rollable TV available for general consumers.
LG Signature OLED R is the world's first rollable TV that maximizes strengths of OLED. Because it is a very expensive TV that costs more than $87,000 (100 million KRW), it is expected to be popular amongst upper classes from South Korea and other countries.
LG Electronics begun the commercialization process after 21 months since introducing a rollable TV for the first time during CES 2019 that was held in January last year.
After commercializing the world's first OLED TV in 2013, the company has been leading innovations in different form factors such as wallpaper, gallery, and rollable TV and plans to solidify its leadership in the global OLED market even stronger.
Staff Reporter Kim, Yongjoo | kyj@etnews.com