South Korea and Japan are preparing to engage in an intense battle in order to grab dominance over markets for next-generation semiconductors while putting out medium and long-term policies to support and promote their next-generation system semiconductor industries. The South Korean Government announced a roadmap regarding investing more than $856 million (1 trillion KRW) in order to secure next-generation system semiconductor technologies by 2029. On the other hand, Japan will focus on development of low power semiconductor based on its technologies in semiconductor materials that are recognized globally.
The Ministry of Economy, Trade and Industry (METI) of the Japanese Government is preparing to provide financial support for private companies and universities that work on development of next-generation semiconductors that require less power. The METI is going to set aside about $20.3 million (23.7 billion KRW) for next year and it is expected to invest more than $85.6 million (100 billion KRW) for the next five years if the amount of its annual investment is similar to next year's amount. Its primary focus is on companies that conduct research and development of a semiconductor material "gallium trioxide" that is able to reduce power consumption. The media in Japan reported that the global semiconductor market is led by American and Taiwanese companies and that the Japanese Government will focus on strengthening the nation's semiconductor supply networks from an economic security standpoint.
As automotive technologies such as autonomous driving and electric vehicle continue to develop, power semiconductor technologies that are able to control current flow in an extreme environment are starting to receive the spotlight. Power semiconductors based on gallium nitride and silicon carbide are seen as few examples. Out of next-generation power semiconductors, power semiconductor based on gallium trioxide is seen as a "next next-generation power semiconductor".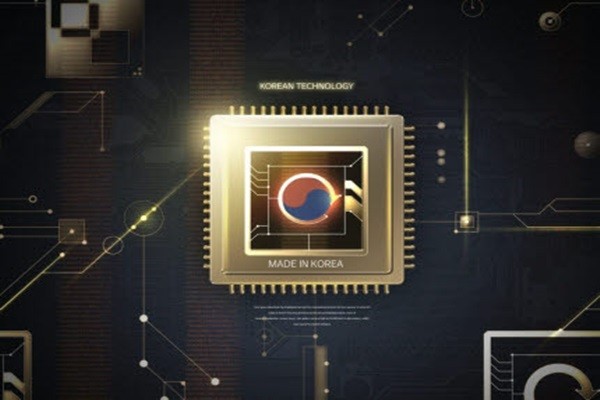 Japan has been well known for utilizing gallium trioxide. After becoming the first country in the world to conduct research on gallium trioxide, it has been gaining competitive edge in the global market based on strong support from the Japanese Government. The Japanese Government's plan is to support its companies with development of semiconductor materials, which has been their strong point, and develop eco-friendly products that minimize power consumption and surpass rival countries. The METI believes that Japanese companies will be able to start supplying semiconductors based on gallium trioxide for data centers, home appliances, and cars in the late 2020s. Once gallium trioxide replaces silicon materials that are widely used today, 14.4 million tons of carbon dioxide will be reduced annually.
Although South Korean companies are also speeding up their research on semiconductor based on gallium trioxide, the industry believes that the level of South Korean companies is still far behind that of Japanese companies.
"It is a fact that Japan is far ahead when it comes to technologies related to gallium trioxide compared to its rival countries that include South Korea." said one expert from the industry. "Once semiconductor based on gallium trioxide is commercialized, it will be applicable in many areas as it can drastically reduce semiconductor manufacturing cost more than other materials."
It is expected that rival countries such as South Korea, Japan, China, Taiwan, and the U.S. within the global semiconductor market will fiercely compete against one another in order to secure cutting-edge system semiconductor technologies as digital transformation is taking place rapidly due to the Fourth Industrial Revolution and the COVID-19 pandemic. The MOTIE and the MSIT recently selected 45 collaborative projects for industries, universities, and research institutes in order to secure core technologies that will help South Korea to lead new semiconductor markets. The South Korean Government will look to develop system semiconductors that are needed in future cars, home appliances based in internet of things (IoT), biotechnologies, robots, and the public sector by investing more than $856 million until 2029.
Staff Reporter Yun, Heeseok | pioneer@etnews.com & Staff Reporter Kang, Hyeryung | kang@etnews.com