LG Chem, Samsung SDI, and SK Innovation, which are the three major battery manufacturers in South Korea, are working on strengthening their dominance over the global electric vehicle market through their competitive edge in high-nickel batteries. They have increased their competitive edge while China-based CATL, which is their biggest competitor, had struggled a bit and established themselves as the leaders in the global battery market. Although the Chinese Government is providing a huge amount of subsidy to help CATL and other Chinese companies, South Korean battery manufacturers are looking to solidify their positions by developing materials technologies and collaborating with back-end companies.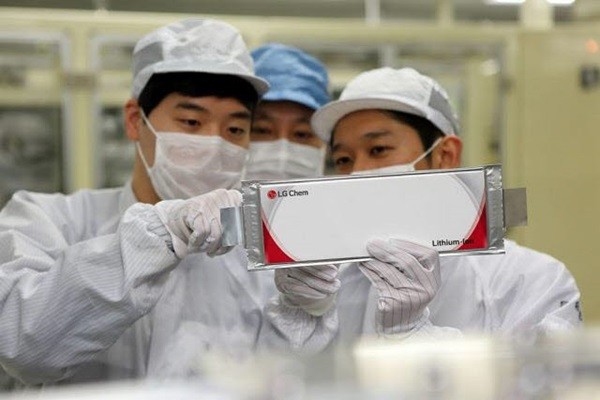 ◊LG Chem, Samsung SDI, and SK Innovation devoting all of their energies to develop innovative technologies
LG Chem's batteries that go into Volkswagen's electric vehicles are categorized as a pouch-type battery. Early this year, LG Chem completed the development of NCM712 (Nickel 70%, Cobalt 10%, Manganese 20%) battery. This battery has 10% higher nickel content and 10% lower cobalt content compared to the NCM622 battery. The NCM 712 battery is able to increase range of electric vehicle and lower manufacturing cost for LG Chem. LG Chem is looking to increase supplies of its batteries to major European automotive manufacturers and establish itself as the top battery manufacturer in the world.
In order to expand its control over the market, it is working on strengthening its competitive edge in key battery materials. It is determined to develop high-nickel cathode material on its own or by working with other South Korean battery materials manufacturers. It is currently working on NCMA (Nickel, Cobalt, Manganese, Aluminum) battery and its goal is to increase range of electric vehicle even more and strengthen safety. Such battery is expected to into production next year at the earliest. LG Chem is working with L&F and POSCO Chemical and it plans to establish production facilities exclusively for NCMA batteries and internalize precursor as well in order to lower its dependence on Chinese companies.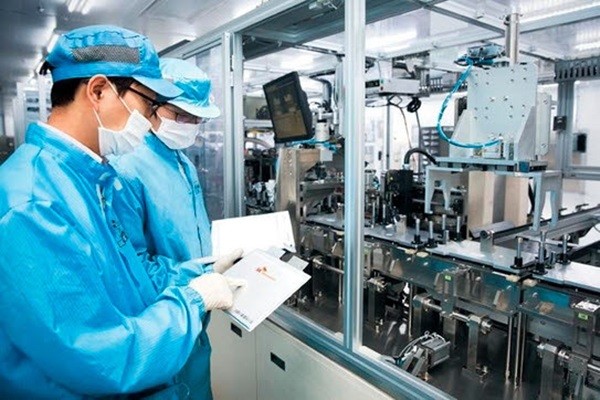 Samsung SDI will be completed with the development of NCA (Nickel, Cobalt, Aluminum) battery next year. This battery is based on materials developed by the company itself and it will have the industry's highest energy density due to its nickel content of 88%. By using aluminum instead of manganese, it eliminates any safety issue. Samsung SDI's NCA batteries will be used for the first time for BMW's new electric vehicle. The company currently owns 6% in market share and is getting ready to leap into a third place in the global battery market. Back in February, Samsung SDI and a South Korean cathode materials manufacturer EcoPro BM established a joint venture in order to construct a plant for NCA cathode materials which will be completed sometime in 2021. By doing so, Samsung SDI will look to continue to increase productive capacity of NCA batteries in addition to NCM batteries.
SK Innovation's plan is to hold a third place in the global battery market with its NCM811 battery and NCM9½½ battery. It will look to reduce manufacturing cost of its batteries by receiving NCM cathode materials from a South Korean cathode materials manufacturer and establish a stable profit system. The fact that it is the only one to increase nickel content of pouch-type NCM battery indicates that there is a great amount of synergy between itself and a South Korean cathode materials manufacturer.
Such aggressive move by SK Innovation is carried out in order to overcome a "latecomer" title in a short period of time. The company is currently utilizing EcoPro BM's concentration gradient technology in order to develop a more advanced NCM battery. Concentration gradient technology is based on mixing cathode materials with different nickel contents in order to reduce any risk of explosion and extend battery lifespan.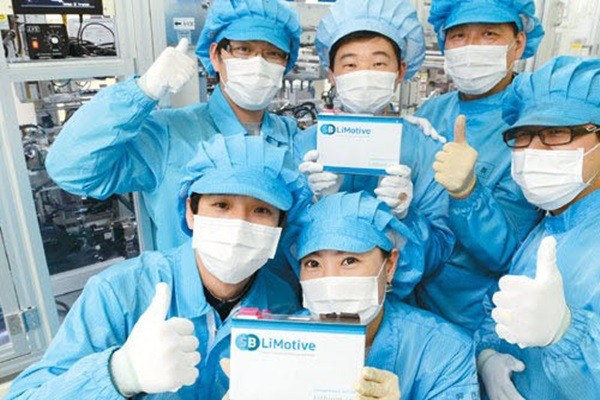 ◊LG Chem, Samsung SDI, and SK Innovation all working on next-generation batteries to defend a rapid pursuit by Chinese battery manufacturers
All three battery manufacturers are working on development of next-generation batteries in order to deal with a rapid pursuit by Chinese battery manufacturers that are backed by the Chinese Government.
"The Chinese Government is looking to grow its country as the world's biggest electric vehicle market by having its companies induce competitions." said Park Cheol-wan who is a professor of Seojeong University's Car Engineering Department.
LG Chem is currently working on lithium-sulfur battery while looking to supply such battery for electric vehicles in 2025. The energy density of lithium-sulfur battery is 410Wh per kg that is 1.5 times higher than that of ternary battery currently supplied by the company. However, LG Chem is looking to increase energy density of lithium-sulfur battery so that it is 2 times higher than that of its ternary battery.
Samsung SDI is working on all-solid-state battery. All-solid-state battery uses solid electrolytes instead of liquid electrolytes and is safer. Samsung SDI is currently conducting a research that focuses on increasing ion conductivity by accelerating movement speed of lithium ions.
SK Innovation is working on lithium-metal battery. Lithium-metal battery is able to drastically increase energy density to 1,000 Wh/L which can help reduce volume of battery and ultimately increase range of electric vehicle or make electric vehicles lighter. SK Innovation is also working on a technology that will prevent dendrite that damages separator film of battery.
"South Korean battery manufacturers are looking to distance themselves from their foreign competitors by increasing productive capacities of high-nickel batteries and strengthening their competitive edge in key battery materials." said a representative from the industry. "They are also working on next-generation batteries in order to distance themselves further from foreign competitors."
Staff Reporter Kim, Jiwoong | jw0316@etnews.com