LG Display is looking to become the first in the industry to ship one million OLED TV panels in single quarter as it has officially started operating its 8.5 Gen OLED panel fab in Guangzhou on normal scale and it is seeing increased demands for large TVs due to people spending more time at homes and upcoming end of the year spending season. It is predicted that the company is looking to ship two million panels in the fourth quarter.
According to a market research company called Omdia, the research company estimates that LG Display's OLED TV panel shipments in the third quarter will be around 1.43 million units. This number almost doubles the number of LG Display's shipments in the second quarter at 652,500 units when the market quickly became stagnant due to the spread of COVID-19.
"As LG Display's Guangzhou fab, which had struggled to secure proper production yield, started to operate normally since July, it is creating synergy with the company's Paju fab." said a representative for the industry. "This third quarter will be an inflection point for LG Display's large OLED panel business."
LG Display is planning to operate the Guangzhou fab on full scale starting from this month at the earliest. The fab, which manufactures 48, 55, 65, and 77-inch panels, is able to manufacture up to 60,000 panels monthly based on the 8.5 Gen mother glass. LG Display's Paju fab is able to manufacture 70,000 panels monthly. The company is looking to actively target the global large OLED panel market that has started to rebound recently by manufacturing 130,000 panels from both plants. Considering the fact that it is planning to increase the production capacity of the Guangzhou fab to the maximum of 90,000 panels, it will be able to manufacture up to 160,000 panels monthly.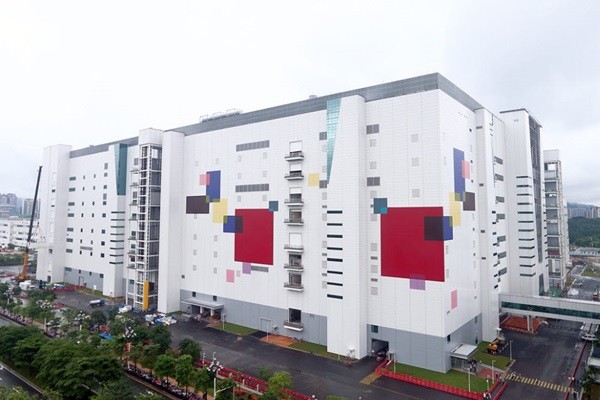 "As the production yield of the Guangzhou fab is becoming stabilized at a rapid pace, its production capacity is becoming similar to that of the Paju fab." said a spokesperson for LG Display. "We cannot disclose our plans or the production sizes of the two fabs in detail."
It is heard that the Paju fab's production yield of OLED panel is around 80%.
It is expected that LG Display's OLED TV panel shipments will increase even more in the fourth quarter as TV manufacturers around the world will look to secure large OLED panels in order to prepare for the end of the year spending season.
Omdia estimates that LG Display's shipments in the fourth quarter will be 2.01 million units, which is more than 60% of the company's entire shipments in 2019 at 3.29 million units. It is estimated that this year's shipments will be around 4.93 million units while next year's shipments will be around whopping 8 million units.
LG Display believes that it will be able to manufacture 10 million 55-inch OLED panels annually when it maximizes production capacities of the two fabs.
Staff Reporter Yun, Heeseok | pioneer@etnews.com