Samsung Electronics has joined hands with Corning and hit its stride in developing its own "foldable glass". Using Corning's glass substrate, it will look to develop cover window for foldable smartphone that can be bent or folded.
Samsung Electronics has been receiving foldable panels from its subsidiary Samsung Display that manufactures such panels using Schott's glass substrates. As Samsung Electronics that leads the global foldable smartphone market is accelerating the process of internalizing a key material, it is expected that its related supply networks will also go through changes.
According to the display industry on Monday, Samsung Electronics IT & Mobile Communications Business recently started receiving necessary glass substrates from Corning that are required for development of foldable glass. They have established a partnership in order to materialize "ultra-thin glass (UTG)" that is a key material for cover window used for foldable smartphones.
"Samsung Electronics has joined hands with Corning considering the fact that Samsung Display signed an exclusive supply contract with Schott." said a representative from the industry who is familiar with this issue. "Samsung Electronics is focusing on securing glass substrate manufacturing technologies to manufacture UTG."
Corning on the other hand has prepared a steppingstone to emerge as a new powerhouse within the global UTG market by supplying foldable glass substrates to Samsung Electronics. Corning has actually been working on UTG called "bendable glass" internally. Although it entered the market later than Schott, its market share has risen quickly by securing a huge supply from Samsung Electronics.
Regarding its partnership with Samsung Electronics, a spokesperson for the company told the Electronic Times that the company is currently supplying UTG samples to a customer and that it cannot disclose any detailed information.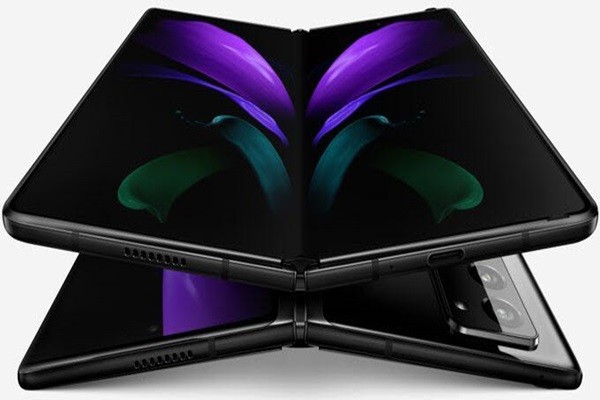 As Samsung Electronics has joined hands with Schott, competitions in price and technology will be inevitable against a group made up of Samsung Display and Schott. The industry believes that Samsung Electronics is looking to improve competitive edge in its foldable smartphones' prices by developing its own foldable glass.
Samsung Display combines UTG manufactured by a special glass manufacturing company called Dowoo Insys using Schott's glass substrates with its OLED panel and supplies the final product to Samsung Electronics. However, it is heard that it is difficult for Samsung Display to lower its overall panel price as it is difficult to improve the yield in glass substrate cutting process within the company's production system.
It is expected that Samsung Electronics will look to build a competitive structure with its own foldable glass and induce Samsung Display to lower the supply price. To do so, Samsung Electronics is working on securing manufacturing processes with high yields from domestic and foreign glass manufacturing companies.
A spokesperson for Samsung Electronics also told the Electronic Times that the company cannot disclose any information related to the development of its own foldable glass.
Meanwhile, Samsung Display is expected to focus on diversifying its customers in order to avoid any potential risk. Actually, Huawei recently placed an order for OLED panels for its foldable smartphones from Samsung Display. Considering the fact that the global foldable smartphone market has been on a rise recently and that the market requires advanced technologies, it is expected that Samsung Display will lead the global foldable display panel market for a while.
Staff Reporter Yun, Heeseok | pioneer@etnews.com