Samsung SDI is spurring research and development (R&D) in order to secure growth engines for the future and it is expected to invest about $678 million (800 billion KRW) in R&D cost alone this year which will be its biggest annual investment in R&D.
According to Samsung SDI's first half report that was made public recently, the company invested $347 million (409.2 billion KRW) in R&D cost.
This amount corresponds to about 8% of its first half revenue. Based on this trend, it is estimated that it will invest more than $678 million this year.
Samsung SDI's R&D cost has been rising since three years ago. From $424 million (500 billion KRW) in 2017, the cost surpassed $508 million (600 billion KRW) in 2018 and it is expected to surpass $678 million this year. This indicates that the company's R&D cost has increased by 60% in just three years.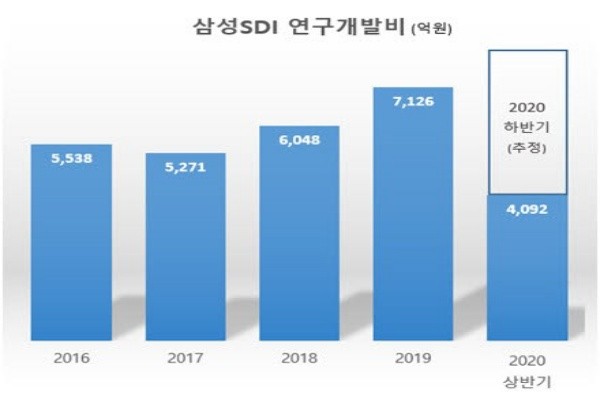 The reason why its R&D cost has increased so much in the past three years is because it is preparing for the electric vehicle era. It is basically planting seeds in order to develop its electric vehicle battery business as a growth engine for the future.
Actually, its R&D cost has been focused mostly on development of next-generation battery technologies. The company is getting ready to mass-produce fifth-generation electric vehicle battery with 88% nickel content based on high-nickel cathode material. This battery is able to save production cost as it has less cobalt, which is a rare metal, and provide better range for electric vehicles.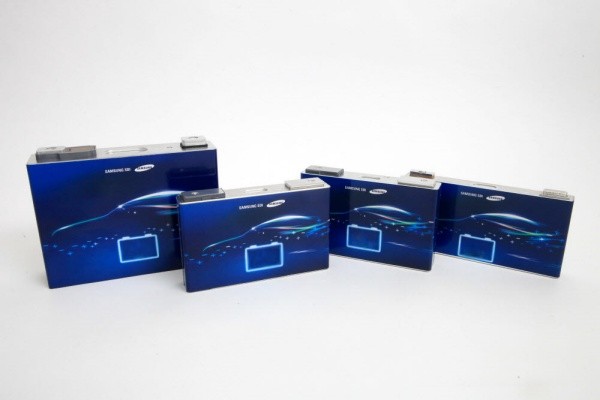 Samsung SDI began drawing attention from the global industry by introducing its battery that is able to provide a range of 600km with single charge at the 2016 Detroit Motor Show. In 2017, it developed a battery that is able to provide a range of 500km in just 20 minutes of charging by applying fast charging technology to high capacity battery. It has recently been focusing on the development of solid-state battery that is seen as a game changer within the industry.
The company is also investing in manufacturing processes. It constructed a smart factory at Cheonan where sensors and artificial intelligence control manufacturing processes. Manufacturing technologies verified through the smart factory will be applied to its overseas corporations and become a foundation for performance standardization and qualify unification.
The increase in Samsung SDI's R&D costs is the result of President Jun Young-hyun's management policy. Since he was appointed as the president in 2017, he has been emphasizing "technology management". When he was appointed, he stated that it is necessary to develop technologies that are able to lead customers in order to become a leader. During the 50th anniversary ceremony that was held back in June, he told the crowd that the company can only become a top company centered on technology only if it secures super-gap technologies based on best quality and safety and that the company needs to put its values on technology for the next 50 years.
Staff Reporter Yun, Geonil | benyun@etnews.com