Greenudia (CEO Kim Jong-hyeon) is going to launch its gaming application called "Human Forest" in order to induce interests and participations throughout the world regarding global environment protection.
China has recently been experiencing a fervent participation by 230 million people with the younger generation at the center surrounding Alipay's "Ant Forest" which plants an actual tree when a user grows a virtual tree.
In order to solve the air pollution issue that is becoming more serious each day, Greenudia is expanding its global environment protection projects based on blockchain such as blockchain-based games, environmental asset transaction, and investments in greenhouse gas reduction projects.
Users of Human Forest will be able to earn up to 13% profit in ECC (ECO-IN CDM Coin) coins annually when they purchase game items such as virtual trees and nutrients and grow virtual trees one to three weeks. Game items can also be sold on ECC's shopping mall.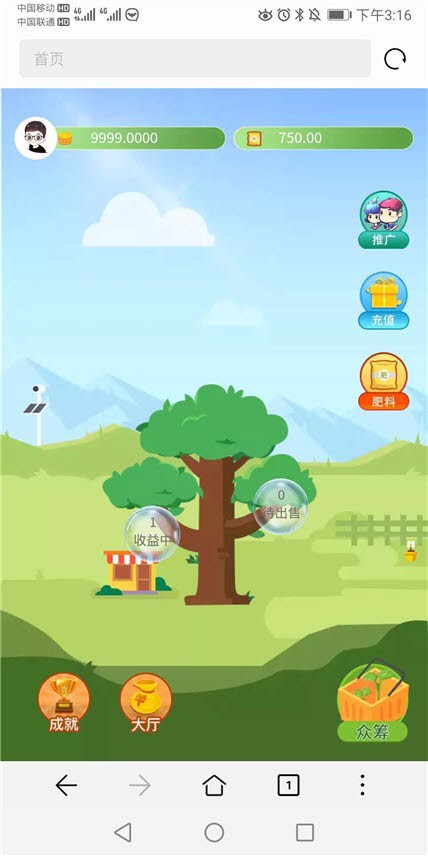 Greenudia is planning to induce participations by having next participants purchase game items that have their selling prices increased as time passes. Including 230 million people using Ant Forest, it plans to focus on securing users in the Middle East and Southeast Asia.
It also plans to have ECC coin as a medium for carbon emission trading by establishing a global carbon exchange. It plans to raise efficiency of trading and solve low commission and escrow issues by setting up and operating a P2P site.
It also looks to introduce various services such as rental service for environmental assets and financial commercialization by establishing a global carbon bank. It is also going to invest in greenhouse gas reduction projects and high-tech environmental industries in order to raise efficiency of its projects and to maximize profitability and have profits go back to shareholders or coin holders.
Meanwhile, it listed ECC coin on BigONE exchange based in China and a South Korean exchange called Foblgate on August 20 and created a foundation for projects that converge blockchain and global environment protection.
Staff Reporter Lee, Joonhee | jhlee@etnews.com