SK Telecom, KT, and LG Uplus are planning to share base stations for 5G network through "roaming" in outskirts such as farming and fishing villages.
This will be the first time when three major mobile telecommunications companies in South Korea are participating in a national roaming service and it is the biggest case of collaboration between the three.
They expect that every person in South Korea will be able to access 5G by building a national 5G network coverage through roaming.
The Ministry of Science and ICT (MSIT) and the three telecommunications companies are going to hold an agreement ceremony for "5G roaming task force in farming and fishing villages" at the end of this month and begin making practical preparations with a goal of commercializing 5G roaming by 2022.
The three telecommunications companies will take charge of farming and fishing villages by different areas. While one company builds base stations, other two will implement a 5G roaming service by sharing base stations.
If SK Telecom constructs a base station in Nakdong-ri, smartphones using KT and LG Uplus carriers will be able to use the SK Telecom's base station without having to go through base stations of KT and LG Uplus and connect to a mobile network.
The three telecommunications companies are planning to utilize investments in 5G facilities and equipment saved through 5G roaming in outskirts in developing innovative 5G technologies. While securing a 5G network coverage, they are looking to continue to improve quality of 5G by researching and developing next-generation technologies.
Although they were also looking into sharing optical cables and physical spaces that manage multiple base stations, they believed that roaming was the most effective option.
The task force will establish a corresponding roadmap by the end of this year. Specifically, it will mediate roaming areas that each company will be responsible for, specific technologies, and principles on usage cost.
The companies will prepare necessary technologies in the first half of 2021 and demonstrate 5G roaming in the second half through pilot projects. 5G roaming service is expected to be commercialized starting from 2022.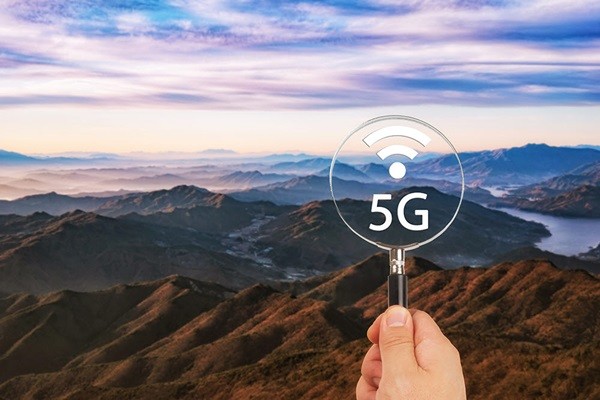 It is expected that every person in South Korea will be able to freely use 5G anywhere in the country after 2022.
Roaming in outskirts such as farming and fishing villages is based on Telecommunications Business Act. According to Article 37, common carriers can allow other common carriers to share wireless telecommunications facilities when they make a request by signing an agreement. Cost of use is decided by minister of the MSIT.
This collaboration between the three major telecommunications companies is the biggest collaboration ever between them. They agreed to collaborate on 5G roaming in outskirts after seeing social criticisms and feeling sense of crisis towards the expansion of 5G coverage.
Although they commercialized 5G in April last year by utilizing the 3.5 GHz band, they have been criticized for lack of coverage and poor 5G network quality.
Base stations using the 3.5 GHz band have to be constructed much closer together than LTE base stations due to characteristics of frequencies. The companies first invested in metropolitan cities where populations were concentrated. As a result, 50% of their base stations were built in Seoul and other major cities.
They had had limited time to focus on other rural areas and it is true that the number of 5G base stations in small towns where numbers of 5G members and data traffic are poor has been low.
"The first goal of 5G roaming service in outskirts is the expansion of 5G coverage." said a representative for a telecommunications company. "We are going to have the 5G network more accessible and satisfactory for all the people in South Korea."
Staff Reporter Park, Jisung | jisung@etnews.com