SK Innovation has commercialized the world's first NCM (Nickel, Cobalt, Manganese) battery that has 90% nickel content. The company will supply its "9½½ battery" to Ford in 2023 for its "F-150" electric pickup truck. It is expected that SK Innovation will gradually gain more orders as Ford is looking to manufacture more electric vehicles after being encouraged by the U.S. Government's eco-friendly policies.
According to the industry on August 9, Ford decided to use SK Innovation's NCM 9½½ battery for its F-150 electric pickup truck that is scheduled to be released in 2023.
NCM 9½½ battery indicates a battery based on NCM cathode material. An automotive manufacturer can lower its manufacturing cost as the battery only has 5% cobalt content and increase range of electric vehicle as the battery has 90% nickel content.
Battery manufacturers throughout the world have been working on raising the nickel content of battery in order to improve the battery's energy density. However, higher nickel content can lead to reduced battery stability. SK Innovation was able to strengthen the stability of its NCM battery while raising the nickel content by using its own separator technology. It is the first company in the world to commercialize high-density battery with 90% nickel content. Such battery can increase the range of electric vehicle up to 700km and reduce charge time drastically.
SK Innovation is preparing to mass-produce NCM 9½½ batteries according to the release of F-150 electric pickup truck and it is currently constructing a production plant specifically for high-nickel NCM battery in the U.S. Its subsidiary SK Battery America (SKBA), which focuses on electric vehicle battery, has invested $2.5 billion and is constructing two battery production plants with total annual capacity of 21.5 GWh in Georgia.
Regarding these new plants, Chairman Choi Tae-won of SK Group once stated that the plants are part of the company's $5 billion project that will create 6,000 jobs in the U.S.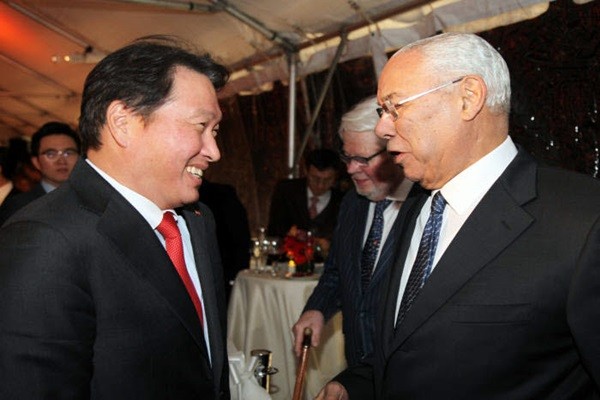 SK Innovation broke ground last month. Its second plant will manufacture NCM 9½½ batteries worth 200,000 electric vehicles from Ford. The first plant will manufacture NCM811 batteries that will go into 200,000 electric vehicles from Volkswagen. Once these plants are completed in 2023, SK Innovation will have annual capacity of 21.5GWh in the U.S. alone and 71GWh globally.
F-150 is a very popular pickup truck model that can cause a shortage of goods in the U.S. Ford sold 900,000 F-150's in last year.
Because 15 states including Washington D.C. are planning to change entire pickup trucks running on gas or diesel with electric pickup trucks, SK Innovation's number of contracts will also go up accordingly.
Total capacity of SK Innovation's contracts for batteries currently stands at 500 GWh. The company expects that it will be able to have a stable foundation for supplies of batteries and additional contracts starting from 2023 when its two battery plants are expected to operate.
The company receives cathode active materials from the biggest cathode material manufacturer in South Korea in order to mass-produce NCM 9½½ batteries. It currently receives every high-nickel NCM cathode material manufactured from EcoPro BM's CAM5 plant in Pohang.
It receives high-nickel cathode materials from L&F and it is working on developing cathode material that has more than 90% nickel content by mixing cathode materials from EcoPro BM and L&F.
"Application of NCM cathode material on battery requires advanced technologies." said a representative for the industry. "Battery manufacturer will be able to preoccupy the global electric vehicle market once it secures related technologies."
Staff Reporter Kim, Jiwoong | jw0316@etnews.com