It is shown that the "nuclear power generation sales price" has been dropping continuously since 2018. This indicates that profitability has fallen as the sales cost of electricity generated from nuclear power plants has been decreasing and it coincides with the South Korean Government's decision to close Unit 1 of the Wolseong Nuclear Power Plant back in 2018 due to "low economic feasibility". On the other hand, the government's stance is completely different from a side that is for nuclear power plants and states that Unit 1 of the Wolseong Nuclear Power Plant still has economic feasibility. The focus is now on inspection results on Unit 1 by the Board of Audit and Inspection of Korea (BAI) that has recently become a political issue.
According to Korea Electric Power Corporation's (KEPCO) monthly report on major electric power statistics, the purchasing cost of nuclear energy that it purchased from Korea Hydro & Nuclear Power (KHNP) was $0.053 (62.18 KRW) per kWh in 2018. The cost then fell to $0.049 (58.38 KRW) in 2019 and $0.047 (55.08 KRW) in May.
"Nuclear energy purchasing price" is basically the same price as "nuclear energy sales cost" that KHNP charges KEPCO when it sells nuclear energy as there is only about 0.1 KRW difference in energy transaction fee per kWh.
This downward trend in purchasing cost goes against the opposing party that claims injustice on early closure of Unit 1. During the 20th session of the National Assembly of South Korea, Kim Kyu-hwan who is a member of the Liberty Korea Party cited KHNP's early research report used for internal reference in 2018 and estimated that the nuclear energy sales cost per kWh would increase over the next five years. Jang Seok-chun who is also a member of the same party stated a possibility that the cost would continue to increase based on how the cost increased about 74% between 2009 and 2018. The party also raised a possibility of "made-up story" by stating that KHNP adjusted an estimation to be lower by estimating the cost would fall from $0.048 (56.96 KRW) in 2018 to $0.041 (48.78 KRW) based on an outside service agency and carried out an early closure of Unit 1 based on the founding. BAI is currently conducting an in-depth investigation and is preparing to announce its findings from the investigation.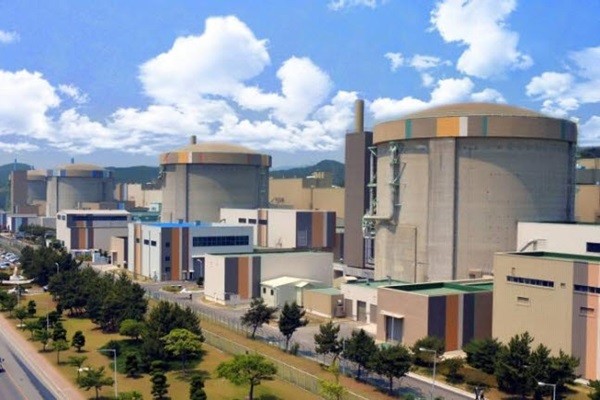 Meanwhile, Unit 1's utilization rate had also fallen continuously due to old equipment. Unit 1, which went into commercial operation in 1982, was placed on a halt frequently since it received an approval for an operation for ten more years in 2015. Its utilization rate fell to 55.3% in 2016 when its average utilization rate was near 90% between 2001 and 2015.
Sudden suspension of operation also took place frequently as it happened on the 15th and the 22nd of May and July of 2016 alone. Also, the unit was placed on a halt for 87 days due to an earthquake in Gyeongju in September of the same year. Unit 1 is located in Gyeongju where Yangsan fault and Ulsan fault that are active faults are located.
"There will be more frequent malfunctions as facilities become old." said a representative for the nuclear power plant industry. "Although utilization rate will drop naturally, reduced profitability will be inevitable due to a reduction in nuclear energy sales cost even if utilization rate is maintained."
As a result, the government's decision to close Unit 1 is expected to become more convincing as the government considered economic feasibility, environmental situations, and acceptability. It is heard that government officials of the Ministry of Trade, Industry and Energy (MOTIE) who were recently questioned by BAI expressed the same opinion as the government. However, it is heard that BAI is dismissed the opinion and is looking deeply into whether the MOTIE pressured KHNP to manipulate economic feasibility.
However, there can be a bigger controversy depending on results from the investigation as the nuclear energy sales cost is actually dropping continuously and the settlement coordination factor that determines nuclear energy sales cost is regulated by procedures of Electric Utility Act.
"It is bit concerning that BAI is conducting its investigation while not considering acceptability and safety and direction of policies on energy." said one member of Democratic Party of Korea.
Staff Reporter Ryu, Taewoong | bigheroryu@etnews.com