It is expected that NCMA (Nickel, Cobalt, Manganese, Aluminum) battery, which is considered as a next-generation electric vehicle battery, may be commercialized faster than initial expectations as GM and LG Chem are looking to equip GM's electric vehicles with NCMA batteries.
According to the industry on Tuesday, GM is looking to equip two electric vehicles that are expected to be launched next year with NCMA batteries. It is understood that LG Chem is also making necessary preparations to mass-produce NCMA batteries.
GM and LG Chem initially set up a plan to finish the development of NCMA battery by 2022 and equip GM's new vehicles with NCMA batteries.
However, as GM decided to push forward the launching of its two electric vehicles to 2021, LG Chem is also planning to mass-produce NCMA batteries sometime next year.
They established a joint venture "Ultium Cells LLC" that will manufacture NCMA batteries in Michigan and completed registration of the venture. GM also set up a battery brand called "Ultium".
Construction of the manufacturing facility is currently taking place. It is expected that this new type of battery will first go through production through LG Chem's factory and then full-scale mass-production through Ultium Cells LLC's manufacturing facility.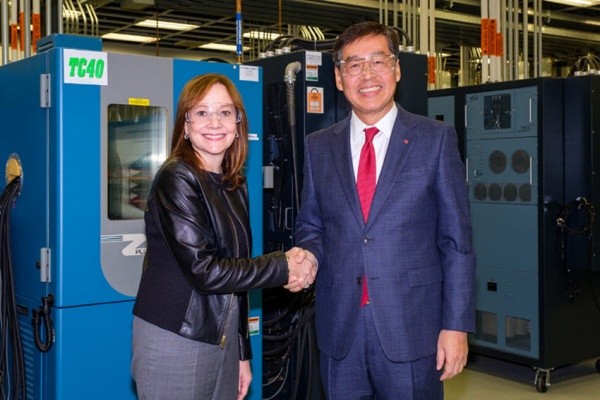 GM is currently working on an electric Hummer that is scheduled to be launched in the second half next year. According to foreign press such as CleanTechnica and others, it is heard that GM's new electric Hummer will have a range of 400 miles with single charge and be equipped with Ultium battery that is NCMA battery. Besides Hummer, other new vehicles are also expected to be equipped with NCMA batteries.
NCMA battery indicates a battery that is applied with "NCMA cathode material". Its most important feature is that it lowers cobalt content by 70% and helps automotive manufacturers lower their manufacturing costs.
Instead, it increases nickel content by 90% compared to NCM battery and adds aluminum and raises electric vehicle's range up to 640km and stability at the same time.
Once LG Chem's NCMA battery is applied to GM's new vehicles, it will be the first case of NCMA battery being used by a multinational electric vehicle manufacturer. LG Chem is currently supplying NCM batteries to Tesla for its Model 3.
"We are currently looking into pushing forward the production timing of Ultium battery from 2022 to 2021." said a representative for LG Chem.
It is understood that LG Chem is also looking into receiving cathode materials used for NCMA battery from POSCO Chemical in addition to developing its own NCMA battery. POSCO Chemical completed the development of NCMA cathode material in June. POSCO Chemical's cathode material increases nickel content by 80% and adds aluminum and raises a range and stability at the same time. The industry predicts that LG Chem's NCMA cathode material will first be used for GM's new vehicles and then POSCO Chemical's product as LG Chem's cathode material increases nickel content by 90% and is more favorable for electric vehicles. One representative from the industry predicted that supplies of NCMA battery cathode materials will begin to increase based on how stable application of NCMA battery is on electric vehicles.
Staff Reporter Kim, Jiwoong | jw0316@etnews.com