Samsung Electronics is set to manufacture semiconductor chips for Cisco Systems, which is the top network equipment maker in the world, and Google and it is responsible for the entire semiconductor manufacturing process from design to production. These orders from Cisco Systems and Google indicate that Samsung Electronics' foundry business is gaining momentum, and it will be interesting to see whether Samsung Electronics' status will see an uptick within the global foundry market.
According to the industry on Monday, it was found out that Samsung Foundry obtained an order from Cisco for its next-generation chip. "Samsung Electronics obtained an order from Cisco earlier this year regarding development of chip related to a next-generation telecommunications network." said a representative from the industry who is familiar with this issue. "Samsung Electronics is currently working on a development phase that involves chip design." It is heard that Cisco entrusted Samsung Electronics with network access chip.
Samsung Electronics also obtained an order from Google regarding manufacturing of more than one chip. It is heard that Google requested a semiconductor that will go into a sensor that can measure body movements rather than for processors that go into current IT devices and an unprecedented application processor (AP).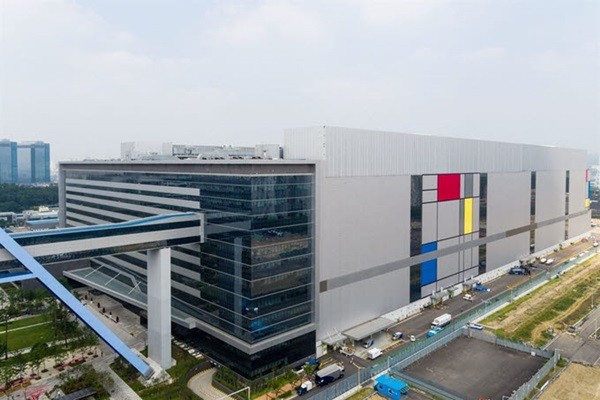 It is understood that Samsung Electronics will be responsible for both design and production of next-generation semiconductors of these multinational companies. Usually, a foundry carries out consignment production for a customer's chip that is already designed.
However, Samsung Electronics is carrying out a different approach as it looks to actively utilize its technologies in chip design. Its strategy is to provide "customized" technologies and features that its customer needs even from a design stage and secure consignment production as well. While traditional foundries focus on "mass-production" of their customers' chips, Samsung Electronics looks to provide a different service by handling entire processes from design to mass-production through its own semiconductor design engineers.
"Although Samsung is ultimately aiming for a "pure foundry", it is looking to provide different values from its competitors during a period of transition." said a representative from the semiconductor industry.
The exact worth of contracts with Cisco and Google are not confirmed. However, it can be assumed that the contracts will have a meaningful impact on Samsung Foundry's performance as Cisco is the world's biggest network equipment manufacturer that makes $62 trillion in revenue annually while Google is looking to strengthen its hardware (HW) business that includes smartphone, artificial intelligence (AI) speaker, and augmented reality (AR) glasses based on its internet service.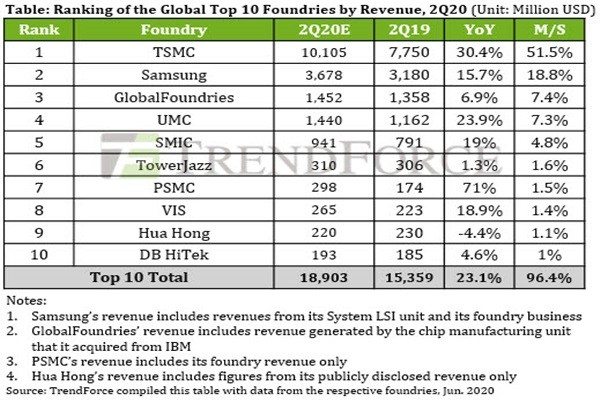 Samsung Electronics' foundry business is riding an upward trend. According to the industry, it is heard that Samsung Foundry recorded its best quarterly performance in the second quarter by making around $3.35 billion (4 trillion KRW) in revenue.
It is experiencing an increase in number of orders by securing competitive edge in advanced process technologies under 7nm. Prior to orders from Cisco and Google, it also obtained an order from Tesla for chips that will be used for autonomous vehicles and it was also responsible for production of a next-generation AR chip that Facebook is preparing. A possibility that Samsung will obtain an order from Intel who is experiencing a production setback with its next-generation semiconductor is also growing.
TSMC and Samsung Electronics are the only companies that possess advanced process technologies under 7nm. TSMC is the world's top foundry that owns more than 50% in market share while Samsung Electronics is a distant second with a market share around 20%. However, TSMC is beginning to be concerned about Samsung Foundry's recent positive trend. A Taiwanese media reported last month that Samsung Electronics could face a production issue with Qualcomm's next-generation chip due to a low production yield. However, Samsung Electronics dismissed the report flatly by stating that it does not have any issue with 5nm production and that it is continuing to improve its production yield according to its initial plan during a second quarter performance conference call.
Samsung Electronics stated that it cannot disclose any information regarding its customers when asked about foundry orders from Cisco and Google.
Staff Reporter Kang, Hyeryung | kang@etnews.com