LG Electronics is speeding up its drone parts business by supplying motors for drones that are used for military and agriculture.
It plans to develop other parts as well such as battery management system (BMS) and electronic speed controller (ESC) and also introduce a product that integrates all of these parts into one.
It will be interesting to see how LG Electronics, which possesses world-class technology in motor, will change the dynamics of the market that is dominated by Chinese companies.
According to the industry on August 2, LG Electronics recently signed an agreement to co-develop drone motors for military and agricultural uses and it has regularized its drone motor business.
It recently joined hands with a South Korean drone manufacturer called metaRobotics and decided to develop necessary parts such as motor, BMS, and ESC. metaRobotics is planning to conduct field tests after applying LG Electronics' motors to its drone called VANDI.
"Although we had depended mostly on Chinese companies for drone motors, we have been able to raise our competitive edge in our drones even further by using LG Electronics' motor." said a representative for metaRobotics.
Prior to an agreement with metaRobotics, LG Electronics also signed an agreement with LIG Nex1 in order to develop drone motors for military use. LG Electronics plans to improve performance of motor and make motor lighter in order to increase flight time of drone. Also, it plans to introduce all-in-one product that combines motor and motor drive into single module.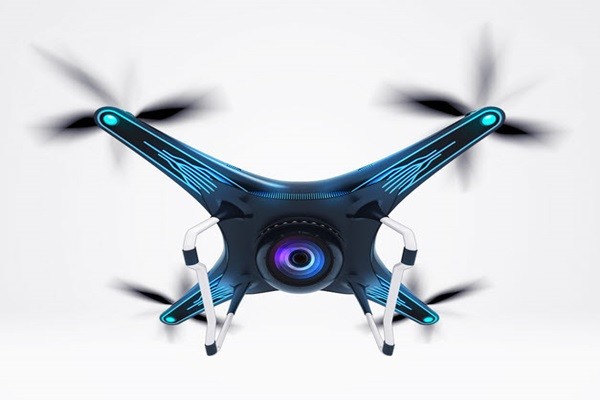 LG Electronics decided to enter the drone motor market because it believes that it has enough knowhow and knowledge in inverter motor that it has gained by developing various home appliances. In 1998, it became the first company in the world to apply direct drive (DD) motor to washing machine. It then upgraded DD motor into "artificial intelligence (AI) DD motor" last year by applying AI technology. Its technology in inverter that can freely control motor speed is considered the best in the world.
Its superior motor technology is one of main reasons why it was able to become the top home appliances company in the world. It has been developing and gaining knowledge and technologies in motor since it established a motor research institute at the end of 2013. It currently utilizes its inverter motor for various products such as air conditioner, washing machine, refrigerator, air purifier, and dish washer.
While the market for personal drone is showing a rapid growth within South Korea's drone market, drones are used in various fields such as agriculture, construction, and military. Most of the industrial drone market is owned by Chinese companies. Most of drone motors are imported from China as well. Although there is no exact statistics, it is estimated that 70 to 80% of drone motors in South Korea are Chinese products. It will be interesting to see whether LG Electronics can shake things up in the market.
"Based on technologies in motor that LG Electronics has been accumulating for more than 20 years, LG Electronics decided to launch drone motor business." said a representative for the industry. "It will be interesting to see whether its competitive edge in motor within the global home appliances market will also be effective within the drone market."
Staff Reporter Kwon, Geonho | wingh1@etnews.com