The store price of Samsung Electronics' next foldable smartphone Galaxy Fold 2 in South Korea is temporarily set at $1,990 (2.398 million KRW) which is same as that of its predecessor. However, unlike its predecessor, Samsung Electronics' wireless earphone Galaxy Buds Plus will not be included as a basic component when a person purchases Galaxy Fold 2.
The store price of the Galaxy Z Flip 5G model is set at $1,370 (1.65 million KRW) which is same as that of the LTE model.
Samsung Electronics decided on an internal policy related to the price and the members of basic components of the Galaxy Fold 2 and it will soon work on mediating small details with South Korean wireless telecommunications companies.
The Galaxy Fold 2 will sport a 7.7-inch primary display and a 6.23-inch cover display which are both bigger than that of its predecessor. It also implemented changes to few materials such as using foldable glass as cover window in order to improve the phone's durability.
Although a need for price reduction was brought up in order to popularize foldable smartphones, it was difficult for Samsung Electronics to reduce the price due to application of expensive parts integrated with innovative technologies and advanced processes.
Samsung Electronics plans to set its foldable smartphones as ultra-premium products until the end of this year and gradually increase supplies of foldable smartphones after next year when supplies of foldable displays are expected to be stabilized.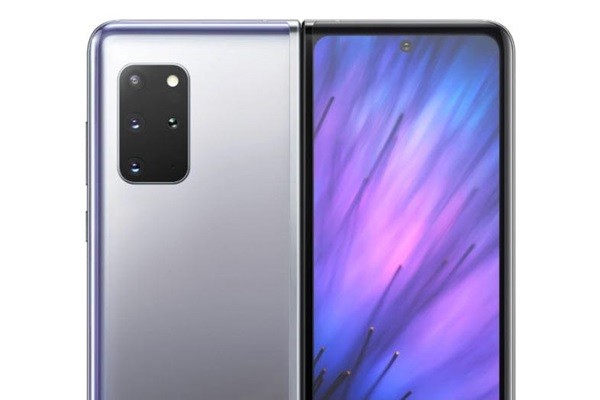 The Galaxy Fold, which was Samsung Electronics' first foldable smartphone that was released last year, was extremely popular globally despite its expensive store price due to the product's level of completion that surpassed expectations and a possibility of successful foldable form factor through differentiated user experience (UX).
It is expected that Samsung Electronics will first supply a limited batch of the Galaxy Fold 2 to the South Korean market just like the Galaxy Fold. Its goal is to ship 3 million units annually. It is expected to leave a gap between the release dates of the Galaxy Fold 2 and its second-half strategic model Galaxy Note 20 series in order to concentrate interests from consumers.
The Galaxy Z Flip 5G model will be available in various colors that include mystic bronze that is the unpack concept for this year. It is heard that Samsung Electronics is also working on partnerships with various brands such as Thom Browne. However, it is understood that Samsung Electronics has yet to decide on whether it will launch the 5G model in South Korea this second half.
"Samsung Electronics is scheduled to release two flagship smartphones this second half and they are two different sizes of the Galaxy Note 20 series and the Galaxy Fold 2." said a representative for a South Korean telecommunications company. "There is yet to be any detailed discussion regarding the release of the Galaxy Z Flip 5G in South Korea."
It is unclear whether an economic version of the Galaxy Fold series called "Galaxy Fold Lite" will also be released this year. Majority within the industry believes that a chance of Samsung Electronics launching an economic foldable smartphone by the end of this year when supplies of foldable displays are limited is low.
Staff Reporter Park, Jungeun | jepark@etnews.com