LG Innotek has developed the world's smallest Bluetooth module that is the size of a grain of rice. Because it has Bluetooth capability, it is expected to be useful making wireless earphones, smart bands, and lighting smaller and have them part of the Internet of Things (IoT).
According to the industry on Monday, LG Innotek has developed a Bluetooth module that is 6mm and 4mm in width and length respectively.
Its latest product is the world's smallest Bluetooth module. Its size is also three-fourths of that of Japanese modules that had been the world's smallest Bluetooth module. Based on high precision and high integrated technologies, it includes 20 or so components such as communication chip, resistor, and inductor.
Although it is now the world's smallest module, its telecommunications performance is improved by 30% compared to current modules. While current modules may experience disconnection in Bluetooth connection due to a wall or an obstacle, LG Innotek's new Bluetooth module is able to send and receive data without any issue even if there are many obstacles.
In addition, the module is also applied with LG Innotek's own "antenna integrated" technology. This technology hides Bluetooth antenna inside of a module and it improves telecommunications performance by maximizing the area of antenna.
Bluetooth module is a component that allows near field communication between a PC and its speakers and a smartphone and its wireless earphones. As a result, it plays a key role in having objects be part of the IoT that is based on exchange of data between things in real time. According to a market research company called TSR, demands for Bluetooth modules are estimated to increase from 980 million this year to 1.749 billion as more objects become part of the IoT.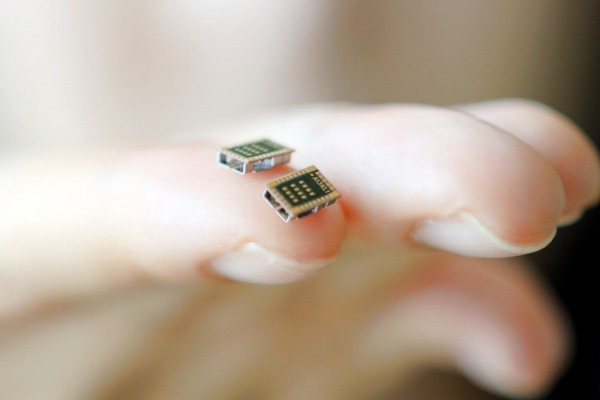 LG Innotek is planning to target the global IoT module market.
"As the IoT devices become smaller but evolve into high-performance devices at the same time, there are more demands from the market regarding the size and the performance of the IoT modules." said a spokesperson for the company.
The company looks to grab an upper hand of the global IoT module market based on its technologies and abilities it has been accumulating within the fields of automotive communication module and home appliances communication module.
In order to gain an upper hand, it plans to carry out promotions for companies in Europe, the U.S., Japan, China, and Taiwan. It is currently looking to work with healthcare companies that make blood sugar measuring patch and others and lighting, smart home, and audio product makers.
According to TSR, the global Bluetooth module market is estimated to be worth $1.8 billion this year and $3.3 billion in 2024.
Staff Reporter Yun, Geonil | benyun@etnews.com