South Korea's software (SW) industry made positive results in the first half despite the global economic contraction due to COVID-19 as the government and companies have started to introduce relevant SW in order to implement "untact" services such as telecommuting. As South Korea's Digital New Deal begins to take off, the SW industry will continue to benefit as more companies adopt "untact" and cloud services in the second half as well.
First half sales of South Korea's leading package software companies experienced an increase anywhere between 10% and 200% compared to their sales from last year. The cloud computing field that provides a stable support for "untact" solutions and services such as videoconferencing and remote support experienced the most growth.
RSUPPORT, a company that specializes in remote support solutions, experienced a 12% increase in its first quarter sales compared to its sales from the first quarter last year. Although its second quarter performance is not revealed yet, its second quarter sales is expected to have a higher increase rate compared to its first quarter sales. The company started providing its videoconference solution at a cost starting from the second quarter after providing it for free in the first quarter. It also started providing the solution in Japan in the second quarter. If its sales from South Korea and Japan are combined, it is expected to record its best first half performance in company's history.
Innogrid, a company that specializes in cloud computing solutions and virtualization, saw its first half sales increase by two-fold compared to its first half sales from last year. Since the COVID-19 pandemic started, the number of companies and public agencies that have started to introduce virtual solutions in order to provide supports for telecommuting has been increasing rapidly. There has been a sharp increase in demands for cloud computing in order to deal with increased outside traffic and this has led to increased sales of Innogrid's products. Namutech's first quarter sales also increased by 300% compared to its first quarter sales from last year. The company was also enjoying an upward trend in sales in the second quarter as well and it is expecting to record its biggest first half sales this year. Hancom and Webcash are also expecting their first half sales to exceed their first half sales from last year due to increased demands for their "untact" solutions.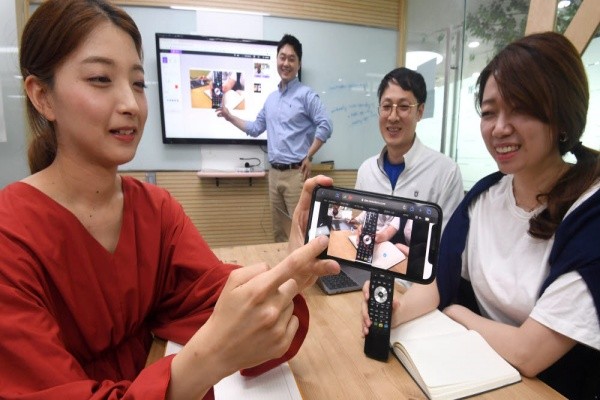 The security industry is also seeing new demands for "untact" solutions and cloud security solutions. WINS already achieved its biggest first quarter sales as its first quarter sales jumped 74% compared to its first quarter sales from last year. Genians is also expecting that its first half sales to be higher than its first half sales from last year.
These industries are expecting that they will continue to see an upward trend in their sales as the government's Digital New Deal kicks off in the second half and many new projects involving SW-related fields such as "untact" solution, cloud computing, artificial intelligence, and data are scheduled to be launched. "There have been endless inquiries for virtual and cloud solutions as the "untact" service market is making a rapid growth and there will be more demands in the second half due to the Digital New Deal." said CEO Jung Cheol of Namutech. "We already hired 20 new employees in the first half and we are planning to hire 30 more employees in the second half in order to deal with increased demands."
The SW industry is looking to turn the current COVID-19 crisis into an opportunity. It believes that an environment where it can finally rally since the IT boom in early 2000s has been created. The stock market is also predicting that the SW industry will have a positive future. RSUPPORT's stock increased from $2.50 (3,000 KRW) in early this year to $8.33 (10,000 KRW) recently. Its market capitalization surpassed $417 million (500 billion KRW) for the first time in company's history. It is heard that Innogrid is looking to go public next year due to positive assessments surrounding the industry. "The reason why our SW industry has been able to put up a good fight despite the COVID-19 pandemic is because it has continued to remain competitive by ensuring internal stability silently." said Lee Hong-gu who is the chairman of Korea Software Industry Association.
Staff Reporter Kim, Jiseon | river@etnews.com & Staff Reporter Oh, Dain | ohdain@etnews.com