Information communication technology-based tech giants such as Kakao, Naver Payment, Coupang, and TMON are going to open up their information to the financial market. It is expected that consumers will be able to check and use balances and histories of various prepaid cards that are held by Kakao and Naver Pay through open banking applications by the end of this year at the earliest. While financial companies and Fintech companies share data in order to create an environment for fair competitions, financial companies will be able to utilize various information held by Fintech companies.
Until now, the traditional financial circle that includes commercial banks has been claiming that it is facing reverse discrimination as major Fintech companies have not been sharing their information on transactions within the open banking market.
According to the industry, major tech giants and Fintech companies such as Toss all agreed on sharing information on payments, balances, and histories in order to create a fair environment for open banking.
First, total of 60 companies that includes every electronic prepayment financial provider that is registered as an electronic prepaid payment means provider and managing company agreed to share various information.
After the Electronic Times obtained the list of 60 companies, the list includes major companies such as Kakao, Naver Payment, Finnq, NHN Payco, and Viva Republica as well as many online and offline distribution platform providers such as Lotte Members, Interpark, 11STREET, Woowa Bros (Baemin), Coupang Pay, and TMON.
It is heard that companies that possess many prepayment licenses such as CJ OliveNetworks, Galaxia Communications, Danal, SK Planet, Korea Railroad Corporation (KORAIL), Google Payment, Kona I, and LOTTE Data Communication Company also agreed to share their information.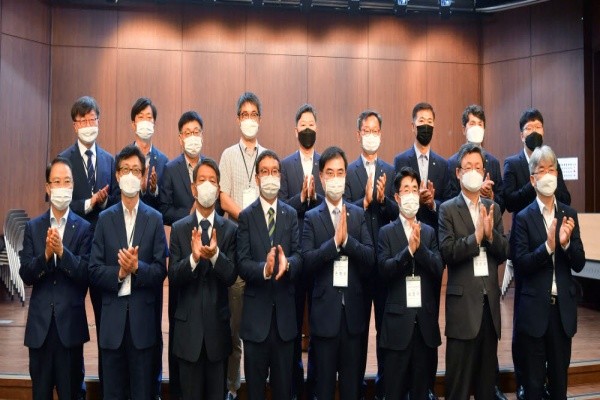 Financial information held by these companies is information that is absolutely needed for traditional financial companies to enhance their open banking systems or to work on their MyData projects.
Now, there is a high chance that information on transactions and histories that is needed for MyData and My Payment services will be matched with financial information and create paths for various innovative services to be created.
"It is true that Fintech companies that provide prepayment services agreed to share their information." said a representative for Korea Financial Telecommunications and Clearings Institute (KFTC) who is in charge of managing open banking services. "There are currently discussions between banks and Fintech companies on whether balance inquiry and others can take place all at once within a system." There are discussions about sharing information held by online payment gateway (PG) companies in a medium to long term. It is expected that an era where services such as transaction and payment and balance inquiry are linked both ways so that consumers can use them all at once will open up by the end of this year.
"Major Fintech companies that use open banking systems already agreed to share their information and they also agreed with financial authorities regarding sharing information between financial companies and Fintech companies." said CTO Jeon Jae-sik of Finnq.
However, information is expected to be linked in the second half at the earliest as systems that are needed to link information need to be developed.
Real-time payment information held by credit card companies is also expected to be made available to companies that use open banking systems by the end of this year. Use of an open banking system usually takes place based on actual accounts. Credit card companies do not have accounts. "Because credit card companies do not issue accounts, there are negotiations taking place under the table where credit card companies will make various payment information that they possess available." said a financial authority. "We are planning to link information and systems by the end of the second half and confirm participations from companies."
"Open banking will be established as a key infrastructure for openness and connectivity as it is combined with MyData and My Payment services." said Vice-Chairman Son Byung-du of Financial Services Commission. "We are going to do our best in order to expand the open banking system towards non-banking financial institutions such as mutual finance, stock, insurance, and credit card by the end of this year."
Staff Reporter Gil, Jaesik | osolgil@etnews.com & Staff Reporter Kim, Jihye | jihye@etnews.com