Hyundai Motor Group is planning to release nine new vehicles including seven new SUVs in the second half. It plans to release them without any setback despite the COVID-19 pandemic and look to rebound in the second half.
According to the industry on June 29th, Hyundai Motor Company, Kia Motors, and Genesis are preparing to release 9 new vehicles in the second half. Hyundai Motor Company will release new Santa Fe and Kona (partial change) and Tucson (complete change) while Kia Motors and Genesis will release Carnival and Sportage (complete change) and Stonic and Stinger (partial change) and Genesis G70 (partial change) and GV70 (brand new vehicle) respectively.
Hyundai Motor Group will heavily emphasize SUV in the second half as seven of nine new vehicles will be SUVs. It is expected that releasing many new SUVs will help Hyundai Motor Group gain more ground within the SUV market that is on an upward trend. Out of these seven new SUVs, Tucson, Sportage, and Carnival that will go through a generation shift are expected to show most impact. Hyundai Motor Group also has high expectations on Genesis' new SUV GV70.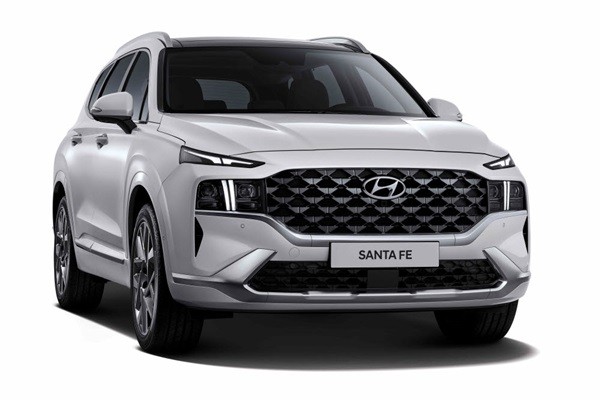 First, Hyundai Motor Company's midsize SUV Santa Fe will make its debut through online on the 30th. Santa Fe along with Tucson and Kona that will go through partial and complete changes respectively will solidify their positions within the SUV market. These three new vehicles are Hyundai Motor Company's best-selling models that have their marketability verified and are expected to lead Hyundai Motor Company's sales in the second half.
Tucson will go through a complete change and a generation shift. Hyundai Motor Company changed its platform, design, and powertrain and it will also include a hybrid model for the first time. Kona will also go through partial changes and have its competitive edge raised within the subcompact SUV market. Out of Hyundai Motor Company's product line of sedans, Hyundai Motor Company will add N-line models to Avante and Sonata for consumers who crave high performance.
Kia Motors will also place its new SUVs at the front line. Its new Carnival that is expected to be released next month is drawing most expectations. Carnival is Kia Motors' cash cow that is practically owning the minivan market. Carnival, which will go through a generation shift, will be integrated with new technologies such as smart assistant parking and digital key to raise its marketability.
Sportage, which will go through a generation shift to 5th generation, is also drawing attention from the industry. It shares powertrain with Tucson and it will be added with a hybrid model. Stonic will also go through its first partial change in order to have its marketability raised. Out of Kia Motors' product line of sedans, Stinger that is not bringing in much sales for Kia Motors will look to rebound through a partial change.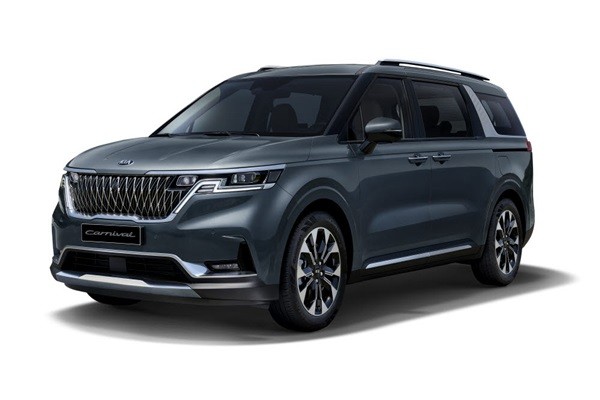 Genesis will introduce its new SUV GV70 and continue new vehicle effects from G80 and GV80. GV70 is not simply smaller than GV80, but it is different from GV80 due to its sporty-like design. Genesis' sporty sedan G70 will also go through its first partial change.
Hyundai Motor Group will also begin introducing its new vehicles that are already on the market to foreign markets such as China and the U.S. It will introduce Avante, Sonata, K6, and Sorento to these markets in the second half and devote all of its efforts to raise its market shares. Its new vehicles will also be introduced to foreign markets starting from the fourth quarter and help Hyundai Motor Group recover its global sales.
It is expected that competitions within the global auto market will start to ignite again in the second half as factory operating rates of multinational automotive manufacturers will start to become normal. According to Korea Automobile Manufacturers Association, the average operating rate of factories of multinational automotive manufacturers has reached 96.8% and became normal again since the outbreak of COVID-19.
"It is expected that competitions within the global auto market will be intense again in the second half as operation rates of multinational automotive manufacturers' factories become normal again." said a representative for the industry. "Hyundai Motor Group will have its eyes on how much its new vehicles will help its sales that had been poor in the first half due to the COVID-19 pandemic."
Staff Reporter Jung, Chiyeon | chiyeon@etnews.com