Since the Japanese Government imposed trade restrictions on three key semiconductor and display materials in July last year, "materials, parts and equipment localization" trend in six industries that include semiconductor, display, automobile, machinery and metal, electronics, and basic chemistry has really picked up a steam and has been providing positive results for South Korean industries.
As "supply network stabilization" emerged as the biggest issue for entire South Korean industries, there has been a movement of becoming less independent on foreign companies for key materials, parts and equipment throughout industries. There have been positive collaborations not just between major companies and small and medium enterprises, but also between small and medium enterprises themselves. Because South Korean companies have been focusing on localizing key items from major industries in addition to three materials that were imposed with trade restrictions by the Japanese Government, the Japanese Government's trade restrictions have actually helped strengthen competitive edge of South Korean industries.
According to industries on June 29th, Samsung Display has been working with a small and medium enterprise called LTC in order to localize "pixel defining layer (PDL)" that is one of key materials of OLED panel. PDL is used to separate red, green, and blue pixels. Although it is one of key materials that make up OLED panel, it had been coming mostly from Japan-based Toray.
The Kyung-In Synthetic Company (KISCO) has been pushing to acquire a company that specializes in high polymer that is used for semiconductor photoresist. High polymer is a key material that determines resolution and uniformity of photoresist. It is heard that the KISCO is trying to acquire an Australian company that possesses relevant technologies for the ArF (Argon Fluoride) and EUV (Extreme Ultraviolet) lithography. It is expected that an acquisition will prepare an important steppingstone to localizing semiconductor photoresist.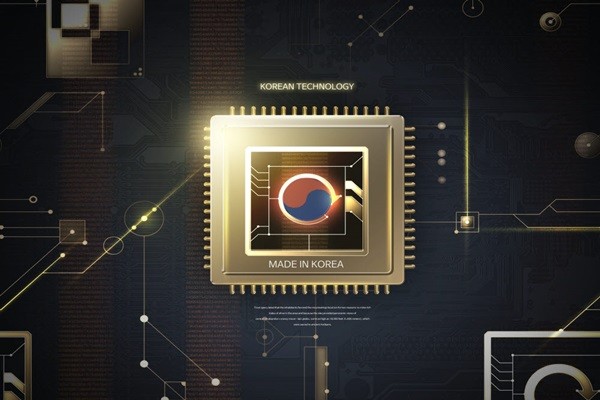 There are also collaborations between small and medium enterprises themselves. WONIK IPS that specializes in CVD (Chemical Vapor Deposition) equipment is working on localizing a new equipment. It is currently working with a wafer transferring apparatus maker called NAONTECH and a company called MiCo that specializes in heater in order to localize key parts that will go into its new equipment.
CENOTEC, which became the first South Korean company to localize "50 µm ceramic bead" that had been brought completely from Japan has emerged as a relief pitcher for the machinery and metal sector. Ceramic bead is used to pulverize and break up raw materials into nano level. It is heard that CENOTEC is currently in negotiations with major South Korean companies regarding supplying its 50 µm and 100 µm ceramic beads.
In addition to these companies, LT Materials and ENF Technology are playing key roles for the electronics and basic chemistry sectors respectively by supplying MLCC (Multi-Level Ceramic Condenser) and OLED materials and photoresist materials. Also, Kyungwon Industry is making its presence known by localizing piezo electric ceramic for automotive knock sensor that had been imported mostly from Japan and Germany.
"Collaborations between the public and private sectors, major companies and small and medium enterprises, and buyers and suppliers have been a decisive driving force to overcome trade restrictions imposed by the Japanese Government." said President Moon Jae-in during a meeting for senior secretaries and secretaries that was held on this day. "Fact that we now have a confidence in becoming less dependent on foreign companies by setting goals and combining capabilities is a valuable experience that we cannot replace with anything else."
"Our government's support on R&D and private companies' strategies to diversify their supply networks have been making synergy since the Japanese Government imposed trade restrictions on our country." said a representative for the industry. "Efforts from both the public and private sectors to become independent on key materials, parts and equipment after the COVID-19 pandemic is over will continue."
Staff Reporter Yun, Heeseok | pioneer@etnews.com & Staff Reporter Yun, Geonil | benyun@etnews.com