South Korea that is currently the undisputed leader within the global OLED display market is facing an attack from a China and Japan alliance. Japan-based JOLED and China-based TCL have joined hands and finished necessary preparations to target the global OLED market. JOLED is looking to target the medium-sized OLED panel market after getting a promise for support from Japanese Government based on large-scale funds secured by TCL while TCL secured JOLED's latest OLED manufacturing technology and has emerged as a legit competitor for South Korean OLED panel makers.
According to the industry on June 28th, the Ministry of Economy, Trade and Industry (METI) recently approved "a plan for business reorganization" submitted by JOLED in order to form a capital partnership with CSOT that is owned by TCL. TCL recently invested $186 million (223.6 billion KRW) in JOLED and agreed to receive about 11% of JOLED's shares.
According to "Industrial Competitiveness Enhancement Act" that was established as part of "Abenomics" in 2014, the METI grants various benefits such as reduced tax burden to companies that pursue business reorganization in order to improve their profitability. By receiving an approval, JOLED will be able to pay less tax on registration and license in accordance with increased capital.
According to the METI's "Acknowledgement on Business Reorganization Plan" obtained by the Electronic Times, JOLED will focus on development and production of OLED panels that are between 10 and 32 inches. It presented a roadmap for full-scale mass-production of medium-sized OLED panels based on its own inkjet printing method.
It is also going to shut down its pilot 4.5-Gen line that is currently in operation by the end of this year and transfer every supply to the 5.5-Gen line that was newly constructed last year. While continuing to expand its lineup that only consists of 21.6-inch panel at the moment, it is also going to work on development of flexible display.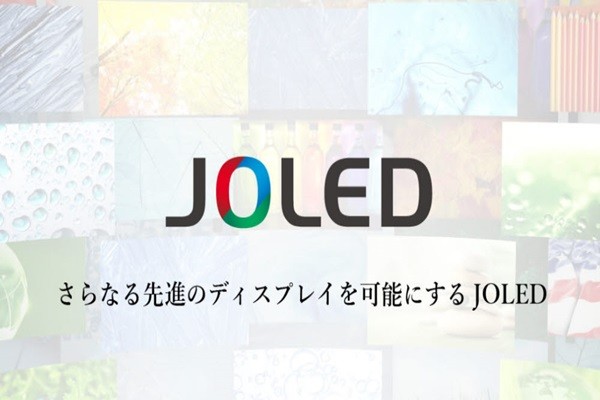 "We currently cannot mass-produce medium-sized OLEDs due to a restriction on relevant production methods imposed by two South Korean OLED panel makers." said JOLED. "Our goal is to pioneer an initial market while avoiding competitions with Samsung Display and LG Display and create profits from it."
JOLED also established a "license business" that will bring in fixed amounts of profits by providing its inkjet printing OLED technology to other panel makers as one of its key models. It is almost certain that CSOT, which is pushing to introduce the inkjet printing technology to its China-based 11-Gen OLED production line, will receive the corresponding technology from JOLED first.
Through its business organization plan, JOLED stated that its inkjet printing technology is the only technology in the world that can be incorporated to mass-produce medium to large-sized OLED panels and that providing a license to CSOT for its inkjet printing technology will lead to licenses to other companies and economies of scale.
Samsung Display is currently working on quantum-dot (QD) display utilizing the inkjet printing process. LG Display is also working on R&D related to the process. It is likely that the global OLED market will go through major changes once CSOT competes against Samsung Display and LG Display on full-scale. It is highly likely that Chinese companies will induce cutthroat competitions from South Korean companies by putting forth massive funding power, large-scale production bases, and cheaper products just like how they did with LCD.
"JOLED and CSOT joining hands will be a positive factor for the global OLED market's growth." said a representative for the display industry. "In order for South Korean companies not to lose their leads in the market to Chinese companies, it is most important for them to secure a "super gap" in OLED technologies that are way out of their competitors' league."
Staff Reporter Yun, Heeseok | pioneer@etnews.com