COVID-19 has started to deal a significant blow to South Korea's smartphone industry. Samsung Electronics, which is the world's biggest and the best smartphone maker, has started to significantly reduce amounts of parts it orders due to reduced demands for smartphones. Because the aftermath of COVID-19 has started to become a reality, there are many concerns within the smartphone industry that is one of key industries of South Korea.
According to relevant industries, it is understood that the order quantity of parts by Samsung Electronics has started drop sharply starting from this month. Although there are differences between parts, order quantities of parts in April decreased by 20 to 30% at the least and 50% at the most compared to March.
"Orders for parts that go into luxury models such as Galaxy S series and low-end and medium-end smartphones have all started to take a decline." said representatives for multiple smartphone parts manufacturers. "We are expecting our performance in this quarter to be poor."
It is heard that the smartphone industry's overall performance in the first quarter was satisfactory due to the launching of Galaxy S series and Samsung Electronics' new foldable smartphone Galaxy Z Flip. Because parts are normally mass-produced and supplied starting from 2 to 3 months before a finished product is released and they were manufactured before the COVID-19 pandemic, the smartphone parts industry was able to manufacture its products in the first quarter without any huge setback.
However, situations have started to change since the beginning of April. As COVID-19 started to spread globally on full-scale around March, distribution networks started to collapse resulting in lower demands and lower demands have led to reduced orders for parts and less productions.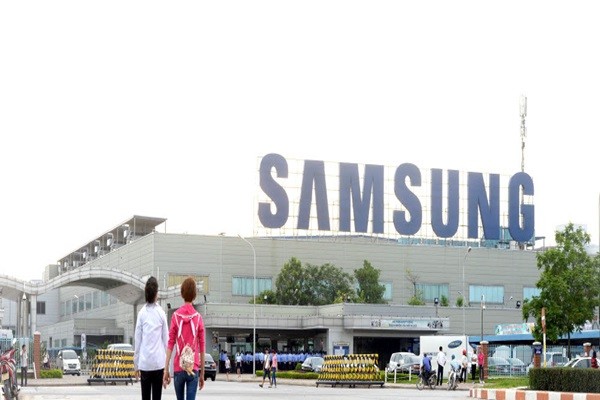 Due to a rapid decline in smartphone sales and uncertainties from the aftereffect of COVID-19, it is heard that Samsung Electronics recently reduced its forecast, which used to be 16 weeks, to 6 weeks.
Due to unexpected changes, the smartphone parts industry has started its emergency plans such as adjustment to the number of employees at factories, returned wages to employees, and reduced number of workers at foreign factories.
The issue is that reduced production by Samsung Electronics has huge effects on South Korean industries. Because it is a "big buyer" that manufacturers 300 million smartphones annually, it has extensive ties to electronics industries such as semiconductor, display, camera module, and PCB (Printed Circuit Board).
It is expected that lack of smartphone sales by Samsung Electronics will greatly shrink South Korea's electronics industry. Series of negative effects on the electronic parts industry are expected as it is mostly made up of medium-size companies and small companies. South Korea's smartphone parts manufacturers are already facing a weakened foundation due to a stagnation within the smartphone market and they are starting to feel more concerned than how they had been feeling due to COVID-19.
One CEO for a smartphone parts manufacturer said that 50% reduction in orders is basically a death sentence for small companies.
Although the situation has started to get better in South Korea, a possibility of negative effects of COVID-19 lingering for a while cannot be eliminated as situations in the U.S. and Europe, which are major markets for the smartphone industry, are still severe. However, the industry is hoping that things will get better in the second half as many governments such as China and the U.S. are putting out steps to stimulate their economies to overcome the current economic crisis.
"We expect that our overall performance in the second quarter will not come close to the performance of a month from the first quarter." said CEO of Samsung's partner company. "It is urgent for us to secure funds to prepare for uncertainties."
Staff Reporter Yun, Geonil | benyun@etnews.com