As Samsung Electronics prepares to mass-produce its third foldable smartphone, relevant industries are interested on what kind of material is the smartphone's "cover window" made of. Cover window is attached on top of display panel and protects the screen from external impact.
According to relevant industries, their focus has been on the material of cover window of Samsung Electronics' next foldable smartphone that is set to be produced on full-scale starting from next month.
Samsung Electronics used "transparent polyimide (PI)" as the material of cover window its first foldable smartphone Galaxy Fold. Transparent PI has drawn attention as an excellent material for cover window as it is very durable and does not break. As it has emerged as a key material for foldable devices, KOLON Industries, SKC, and SK Innovation (SK ie technology) announced their plans to enter the transparent PI market.
However, "foldable glass" has emerged as a surprising rival to transparent PI. It has formed a rivalry with transparent PI as it broke a common sense that every glass will break once it folds in half. The competition has materialized when Samsung Electronics used foldable glass for its second foldable smartphone "Galaxy Z Flip".
It is not known what kind of material Samsung Electronics will use for its next foldable smartphone that will be released in this second half. However, it is heard that foldable glass is at the top of Samsung Electronics' list of preference.
"Samsung Electronics is looking into applying foldable glass and it is looking into transparent PI as an alternative if there is an issue with foldable glass." said a representative for the industry.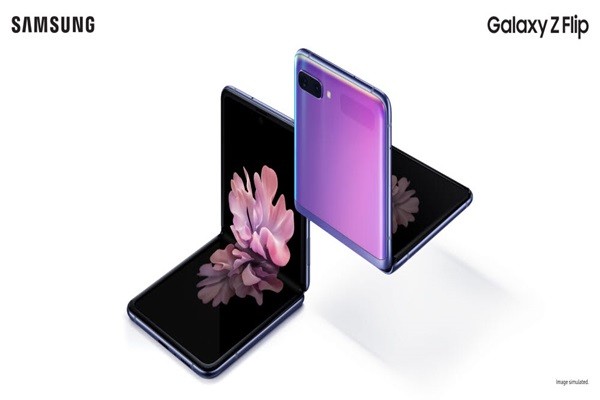 Samsung Electronics is showing careful attention to foldable glass. It used foldable glass for Galaxy Z Flip that was released in this first half and it is looking into producing foldable glass, which is currently supplied by Samsung Display, on its own.
Rapid progress of foldable glass is a bad news for companies that are producing transparent PI as they can suffer setbacks such as delay in disinvestment if they start to lose demands. KOLON Industries was the first one in the world to establish transparent PI production line in 2017. However, it took significant time before it was able to supply its first batch as it got ahead of itself with investments. It replaced executives who were in charge of transparent PI during an annual personnel change that took place at the end of last year. SKC finished constructing its transparent PI production line at the end of last year and it is currently producing test batches. SK Innovation established SK ie technology and is carrying forward a transparent PI business.
Because Samsung Electronics is practically the only smartphone manufacturer that is mass-producing and supplying foldable smartphones at the moment, it is expected that its decision will have a huge impact on these companies.
"Because foldable smartphone is still in its infant stage, there are many variables and changes." said a different representative for the materials industry. "Competition between foldable glass and transparent PI will only become more intense."
Parts that go into Samsung Electronics' next foldable smartphone will be produced starting from the latter end of May. Considering the fact that smartphone parts are made before actual finished products and that final products are assembled once a manufacturer secures a certain level of inventories of parts, it is likely that Samsung Electronics' next foldable smartphone will go into production in June or July. Because President Ko Dong-jin of Samsung Electronics recently announced that Samsung Electronics' next foldable smartphone will be released before fall, it is likely that the new smartphone will be announced and released in August.
It is heard that the next foldable smartphone will be similar to "Galaxy Fold". It will be folded like a book with a vertical axis at the center and it is expected to have a 8-inch screen that is slightly bigger than that of Galaxy Fold (7.3 inches).
Staff Reporter Yun, Geonil | benyun@etnews.com