The COVID-19 case has created quite a ruckus in the education world. Ever since the first online school opened on the 9th, parents' interest in online education has skyrocketed. Experts suggest that the activation of non-face-to-face education will make education of many diverse fields available in our own residents, bringing massive change to the education world even after the passing of COVID-19.

We have met and discussed creative education through EdTech with SAMCorporation (CEO Park Jae-beom), a company entering the ICT-Culture Convergence Center operated by the Ministry of Science and ICT and the National IT Industry Promotion Agency.
- What is SAMCorporation all about?
▶ SAMCorporation is a creative-based media convergence education company and EdTech company that connects creativity and imagination through images. We currently offer beta services of educational aid, Story Creator and Media Creator and an integrated online platform service, We Creator.

- In the growing market of EdTech, what is the role of SAMCorporation?
▶ Creative education is an essential field for all global institutes of education. In the field of EdTech, the time has come where programs based on convergence are more in demand than fragmented, individual education programs.

Educational programs developed by SAMCorporation include areas for media creation as well as basic humanities. With the technology and educational contents of SAMCorporation, we plan to contribute to the development of creative education in South Korea.

- It seems that SAMCorporation must have its own unique technical skills and educational contents in order to contribute to the development of creative education in South Korea. What kind of talent does SAMCorporation consist of?
▶ SAMCorporation is made up of qualified experts in various fields, including content, art education, and system development, all who are also representatives of individual companies. CEO Park Jae-beom has majored in art and content and has worked with large companies and government agencies to create various content planning and services. Recently, the education program of SAMCorporation was provided to the class of gifted students in an American elementary school.

Ahn Woo-jung, CEO of Fox Art Innovation, is an expert who runs a premium art education institution, the Foxart Innovation. With decades of on-site education and experience, he contributes to the art education content of SAMCorporation.

Kim Won-hoe, CEO of the Foreign Language Research Center (FRC), is an expert on artificial intelligence based on natural language processing and is working as a representative of startups that puts forth effort in the development of foreign language education and auto-translation systems. In SAMCorporation, he is in charge of building the education platform.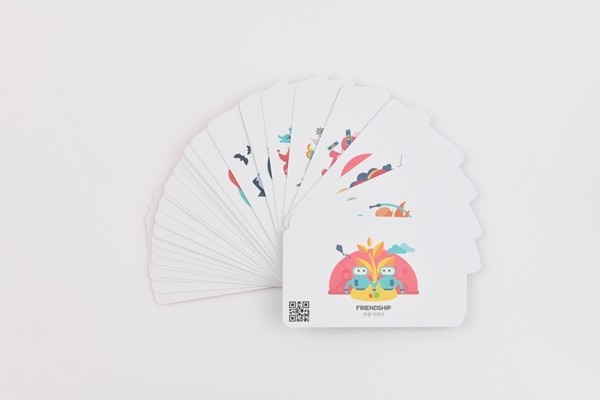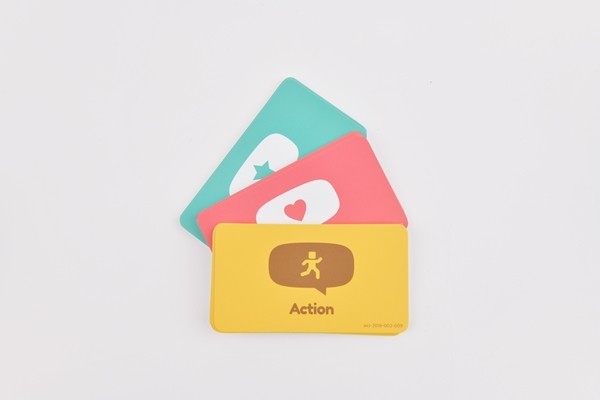 - The products and services produced by these three experts must be exceptional. What products and services have been developed?
▶ Story Creator, developed by SAMCorporation, is a story-creating board game that combines and fuses object information such as characters, backgrounds, and events to help learners think in context. It was developed in form of transparent cards to help learners' imaginations and received very positive feedback from gifted students at Burnett Creek Elementary School in Indiana.

Media Creator is a board game designed to help students improve their creativity and imagination based on the image cards. It is a multimedia creative board game designed to make use of the given elements, to take charge in creating the rules of the game and to develop their thinking abilities.

We Creator is an integrated online platform that links the products developed by The Creator Series. Through this platform, students can create storyboards by freely creating and uploading their ideas and thoughts in text, image, and audio form. These storyboards can also be shared in galleries and educational curricula.


- What are the development plans of SAMCorporation for the future?
▶ SAMCorporation, Fox Art Innovation, and Foreign Language Research Center are working together to develop the innovative AI total solution for the future of education. We are currently developing 3D learning AI education programs, in place of the standard machine learning or vision machine learning. In the future, learners will be able to learn artificial intelligence directly through this platform and share their results with other students. Such training programs are platform-based AI education solutions that utilize 3D null objects by integrating language, space, and visual areas.

We are planning to grow into a global education total solution company by applying SAMCorporation's core competencies, technologies, and know-how on education sites.
In addition, we plan to innovate creative education one step further to secure the global competitiveness of South Korean education and to actively promote the company's global advancement.

Electronic Times Internet Reporter Eunjung Judy Yu(judy6956@etnews.com)