Samsung Electronics is planning to develop its own "foldable glass". Foldable glass, which is also called cover window, is a key component of foldable smartphone as it protects the screen and emphasizes the design. If Samsung Electronics Mobile Division, which manufactures smartphones, manufactures foldable glass as well, it is expected to have a huge impact on South Korea's foldable smartphone materials and components industries. Currently, Samsung Display manufactures both foldable glass and foldable panel and supplies them to Samsung Electronics.
It is understood that Samsung Electronics Mobile Division has started working on developing foldable glass technology. It contacted multiple foldable glass manufacturing companies and is working on development and commercialization of foldable glass. "Samsung Electronics Mobile Division met with multiple foldable glass manufacturing companies and is looking to work with them." said multiple representatives from the industry. "Its intention is to increase production yield compared to process and develop products with improved performance."
Foldable glass was first applied to Samsung Electronics' foldable smartphone "Galaxy Z Flip" that was recently launched. When DOWOO INSYS manufactures foldable glass using mother glass from SCHOTT, a German company specializing in glass, Samsung Display combines foldable glass with OLED panel and supplies final display module to Samsung Electronics.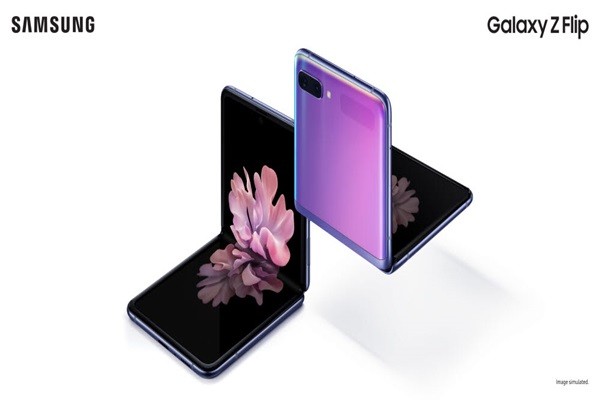 It is heard that Samsung Electronics is looking to manufacture its own foldable glass in order to secure competitive edge in price and to develop foldable glass with better performance. It currently needs foldable glass that is at least two times thicker than the current foldable glass that has a thickness of 30 micrometers and can be folded and unfolded as well. Although glass can be cracked when it is folded, it becomes more flexible as it becomes thinner. However, wrinkles can occur as glass becomes thinner and it is difficult for thin glass to withstand outside impact. As a result, Samsung Electronics has started developing its own foldable glass in order to secure foldable glass that is thicker than the current foldable glass and can be folded without any issue at the same time. It believes that such foldable glass cannot be developed by its current supply network.
Competitive price is another reason why Samsung Electronics decided to develop its own foldable glass. The cost of foldable glass that is applied to Galaxy Z Flip is $40. Considering the fact that the cost of tempered glass used for normal smartphones is around $2, foldable glass is about 20 times more expensive. A representative from the industry explained that low yield from the cutting process is behind the expensive cost of foldable glass.
This attempt by Samsung Electronics is set to bring huge impact. Above all else, competition between Samsung Electronics and Samsung Display is expected. Samsung Display has not held back its investment in order to internalize foldable glass. It is the biggest shareholder of DOWOO INSYS, which is a company that manufactures foldable glass, by acquiring DOWOO INSYS' shares. Its plan is to expand its business by selling foldable OLED panel and foldable glass together. It is expected that competition with Samsung Electronics, which is Samsung Display's key customers, will be inevitable as Samsung Electronics looks to develop its own foldable glass. Samsung Electronics' attempt can also have an impact on the transparent polyimide (PI) industry. While the industry is targeting the foldable display industry, it can lose its footing within the foldable display industry if Samsung Electronics puts more emphasis on foldable glass.
Although Samsung Electronics is the world's biggest smartphone maker, it also manufactures key components such as metal case and camera module. It has consistently internalized key technologies that determine the value and the quality of a smartphone. "Although we need to still wait and see if Samsung Electronics can succeed in mass-producing its own foldable glass, it can request a lower price from Samsung Display if everything goes smoothly." said another representative from the industry.
Staff Reporter Yun, Geonil | benyun@etnews.com & Staff Reporter Yoon, Heeseok | pioneer@etnews.com