Intel is drawing eyes from industries as it has put out various solutions that can respond to the 5G infrastructure market. It has been supplying software that maximizes 5G performance to major telecommunication infrastructure companies while targeting the global chip market that it has been focusing on at the same time.
Intel announced that it is supplying a list of products that covers the entire area of 5G equipment and system in order to secure its competitive edge within the global 5G market.
Its strategy is to raise its market share by securing technologies that are necessary for 5G facilities such as edge computing that is closely related to IT device users in addition to telecommunication facilities such as base station and data center.
Intel, which is the world leader in the CPU market, is also supplying customized cutting-edge chips to its customers within the 5G infrastructure market.
"Atom P5900 Processor", which is a chip for base station recently made public by Intel, is a prime example. Atom P5900, which is based on Intel's 10nm process, increases the amount of packet processing by 3.7 times at the most compared to current software-based solutions. Intel is looking to increase its market share within the base station chip market, which was 0% in 2014, up to 40% in 2021 with Atom P5900 Processor.
Intel also launched 2nd generation Xeon Scalable processors that can be used for any 5G facilities from data center to IT device. This processor's performance is up to 36% better compared to its previous model "Xeon Gold". 2nd generation Xeon Scalable processor that now has an ability to perform AI-based operations will be supplied to cloud computing service providers such as Alibaba, AWS, and Microsoft.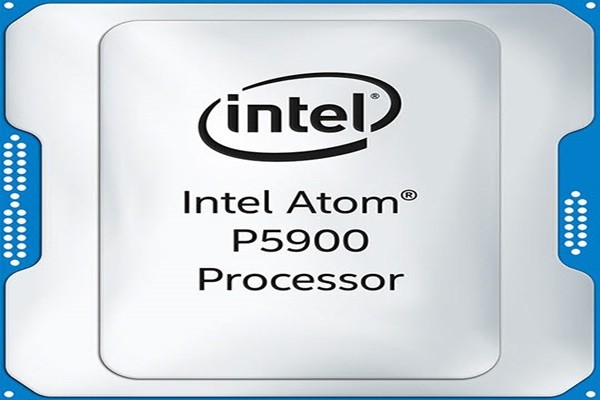 Intel is also close to mass-producing "Diamond Mesa" chips, which is an intergrade FPGA (Field-Programmable Gate Array), that allow users to adjust chip design on their own.
Intel has also been busy with developing and supplying 5G software that allows AI- and cloud-related functions to be used more useful within 5G environment. It is planning to help its customers to quickly develop new 5G products through OpenVINO, which is for development of AI application, and an open-source platform called OpenNess.
It has also been very active with M&A in order to grab the upper hand of the 5G market. Starting with acquiring a FPGA chip maker called Altera in 2015, it acquired Nervana, eASIC, and Habana Labs and Barefoot Networks in 2016, 2018, and 2019 respectively.
Intel introduced an AI chip "Nervana" at the end of last year and announced its plan to launch Diamond Mesa.
Actually, major companies related to 5G are currently working with Intel or applying Intel's products to their products. Nokia and Ericsson announced that they are planning to actively utilize Atom 5900 Processors for their products. Rakuten is planning to implement a 5G system using Intel's Xeon Processors and FPGA-based accelerator.
In order to grab the upper hand of the 5G infrastructure market, Intel has been securing cutting-edge technologies by establishing an ecosystem with telecommunications companies and its partners for the past 10 years.
"Intel is the only company that provides silicon-based products to extensive 5G infrastructures such as cloud, network, and edge computing." said Vice-President Lisa Spelman of Intel. "There is no company that is above us when it comes to technology regarding materialization of 5G chip."
Staff Reporter Kang, Hyeryung | kang@etnews.com