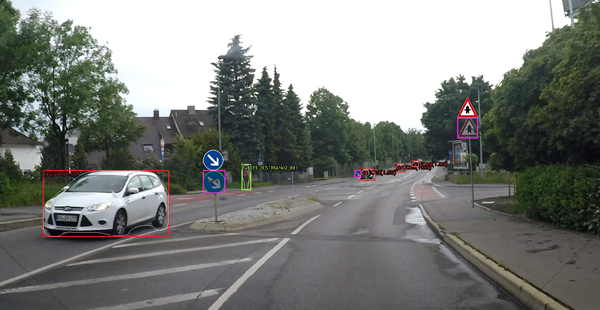 StradVision(CEO Joonhwan Kim) showcased their ADAS(Advanced Driver Assistance Systems) system, optimized for the cutting-edge automobile market, at CES 2020 held in Las Vegas, USA, and was selected as one of the 'Top5 Korean Products of CES 2020'.

Overseen by ETNews, 'Top5 Korean Products of CES 2020' is a project that considers the originality, marketability, mass production potential, and investment value to select Korean products and services from Korean SMEs and venture companies that must be noted at this year's CES.

Recently, there have been a lot of efforts in digital innovations prioritizing safety for the introduction of driver assistance systems and future autonomous vehicles from the automobile industry. In particular, there has been a considerable amount of investments in cutting-edge sensors and camera technologies, and they are looking for a capable ADAS tool that can realize an intelligent car by effectively utilizing various sensors.

StradVision, a solution providing company specializing in camera based software technology development, has developed 'SVNet', an object recognition solution optimized for the industry, in order to provide a powerful and flexible ADAS for the automobile industry. This SVNet Solution utilizes Deep Neural Network(DNN) and Artificial Intelligence(AI) technologies to detect objects, pedestrians, and other vehicles in real-time, and improved the safety of the driver.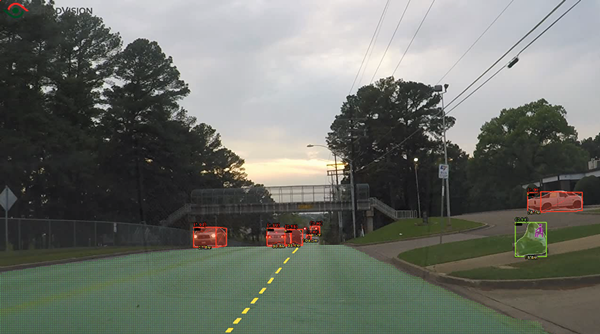 In addition, it uses the automobile's hardware and cameras to detect obstacles in the blind spots of the driver, and alerts the driver to potential causes of accidents. During the night, or in bad weather conditions such as rain or snow, it detects the changing of lanes or speed of other vehicles and prevents collisions. In this way, the fact that StradVision's solution which focuses on the safety of the driver, is not restricted by the hardware performance of the vehicle, and is designed to be flexible and lightweight, gives it a competitive edge.

Joonhwan Kim, the CEO of StradVision, says, " The flexibility that comes from SVNet being able to be optimized for various ADAS hardware and perfectly assume the functions of deep learning based ADAS is our greatest strength," and explained, "Automobile manufacturers can now escape from the former restrictions of having to purchase each software and hardware for expensive prices due to our company's software, with the performance improving while the costs have gone down dramatically." He went on to say, "Stradvision acts as the biggest facilitator for OEM companies in the cutting-edge automobile industry to realize high-performance ADAS functions at competitive prices."

In addition, StradVision is focusing on developing various technologies for the future automobile market. While supporting drivers in changing manual driving and driver assistance systems, it is also improving the Driver Monitoring System(DMS) to help check the driver's condition.DMS is a smart solution that recognizes the driver and passenger's conditions with AI object recognition technology, for safer driving.

Electronic Times Internet Reporter Eunjung Judy Yu(judy6956@etnews.com)