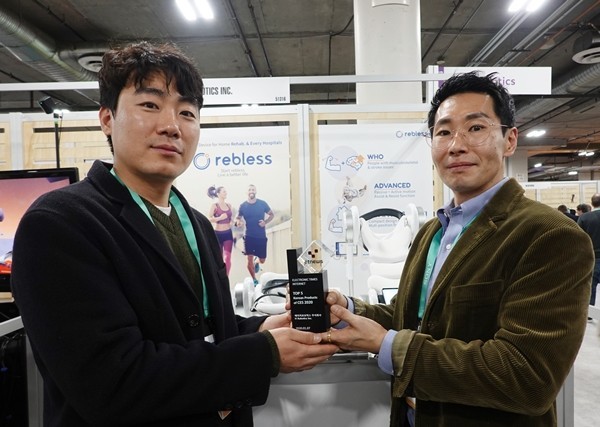 Robotics technology based high-tech startup H·Robotics showcased the home rehabilitation device, 'rebless', at CES 2020 held in Las Vegas, USA, and was selected as one of the 'Top5 Korean Products of CES 2020'.

Overseen by ETNews, 'Top5 Korean Products of CES 2020' is a project that considers the originality, marketability, mass production potential, and investment value to select Korean products and services from Korean SMEs and venture companies that must be noted at this year's CES.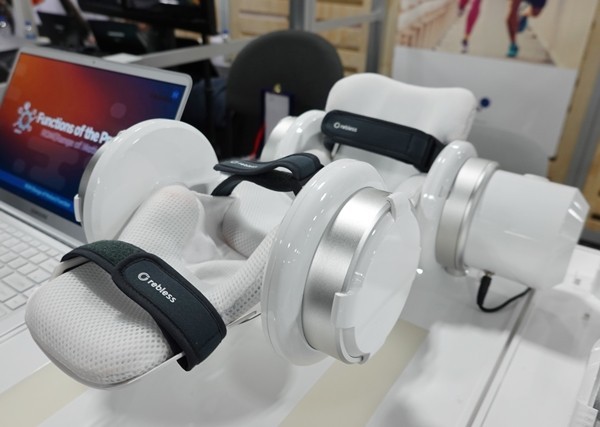 'Rebless' is a household rehabilitation device and remote rehabilitation service for neurological rehabilitation treatment patients, such as musculoskeletal system and stroke patients, and it is assessed to be a new solution to solve issues deriving from a lack of supply of rehabilitation treatment.

Most patients who require rehabilitation for their musculoskeletal or neurological system receive intermittent outpatient rehabilitation treatment after going through the hospitalization process, but using rebless allows for steady rehabilitation treatment, greatly aiding the regeneration of muscles and nerves.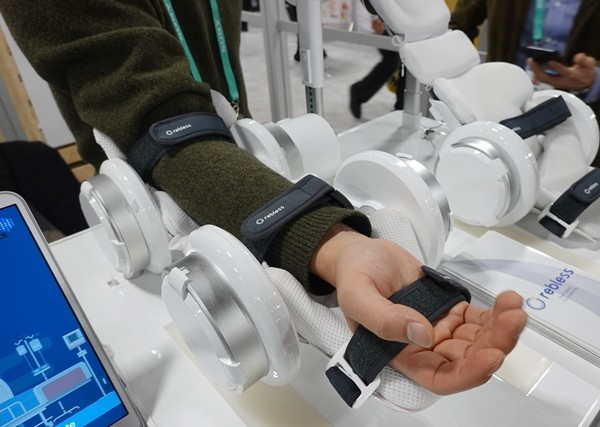 Modeled after home rehabilitation therapy, rebless can be used on 4 different areas, which are the elbows, wrists, knees, and ankles. Musculoskeletal system patients can use the CPM mode to repeat movements at a constant speed and repetitions to recover muscle and joint movement, and neurological system patients can use the exercise assistance mode to add resistance or assistance to move more easily.

In addition, the rehabilitation data, based on ROM(Range of motion) and Torque of the patient, can be analyzed to see the rehabilitation rate through an app, and medical professionals can use the web to understand the condition of the patient.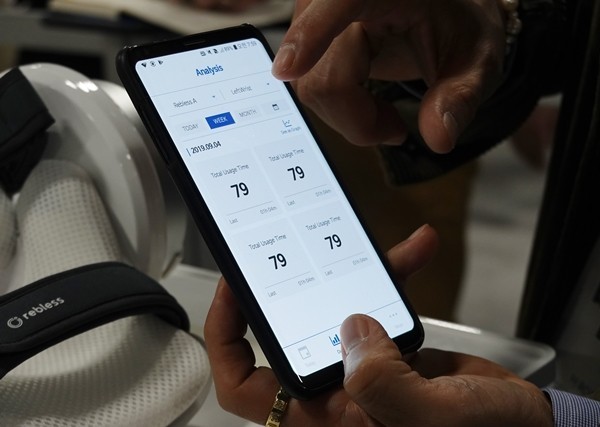 Rebless also provides a remote treatment function so that patients can receive professional service from medical workers while at home. Patients and guardians can do accurate and repetitive rehabilitation training by following the guidance of rehabilitation therapists and medical workers using rebless. Continuous improvements in effects through verification and feedback from medical teams are possible due to the massive amounts of medical data saved on the cloud.

Rebless also provides the safest services to patients with safety certification evaluations from UL, an international safety testing agency.

A spokesman for the company said, "Rebless is a robotics technology based rehabilitation solution developed for a more effective home rehabilitation treatment for the public," and revealed, "We plan to release to the market in earnest starting in March of the following year, after receiving medical device certifications from different countries."

Electronic Times Internet Reporter Eunjung Judy Yu(judy6956@etnews.com)