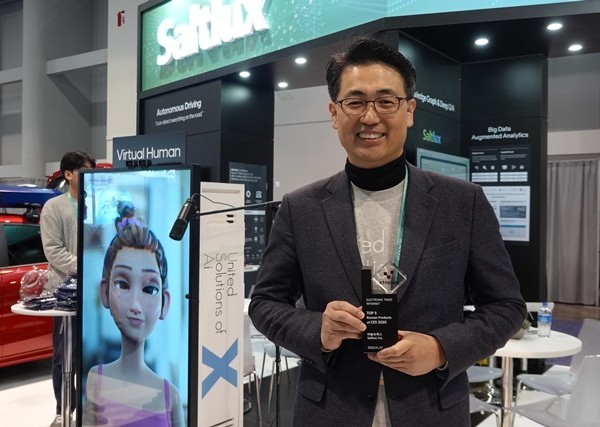 Leading Korean Artificial Intelligence Company Saltlux showcased the latest AI solution at CES 2020 held in Las Vegas, USA, and was selected as one of the 'Top5 Korean Products of CES 2020'.

Overseen by ETNews, 'Top5 Korean Products of CES 2020' is a project that considers the originality, marketability, mass production potential, and investment value to select Korean products and services from Korean SMEs and venture companies that must be noted at this year's CES.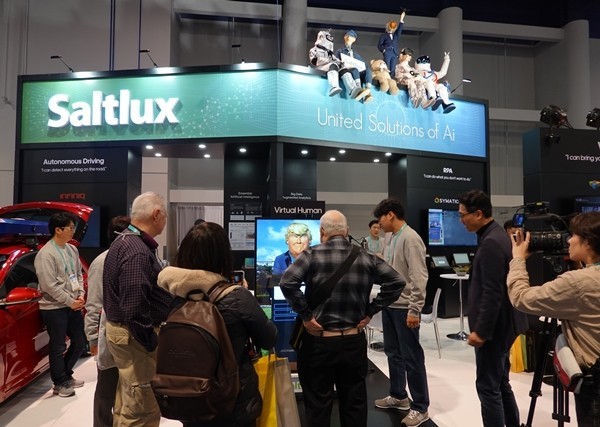 With the theme of 'United Solutions of AI', Saltlux showcased how AI can actually be applied to our lives and businesses in this age of Augmented Intelligence. They relayed their bold vision of, 'Only companies and individuals who have systems and cultures that can coexist with machines will go beyond surviving and prosper'.

In order to showcase AI solutions that are integrated with autonomous driving, VR/AR, RPA(Robotic Process Automation), and other various fields, they made a investment agreement with 3 of the leading companies of their respective fields, INFINIQ(autonomous vehicle data collection), FRONTIS(Industrial VR·AR), and SYMATION(RPA), and composed a booth together. Currently, Saltlux has investment partnerships with Korean and foreign companies possessing technologies applicable in various fields, and they are building an ecosystem where local companies can create mutual growth and synergy.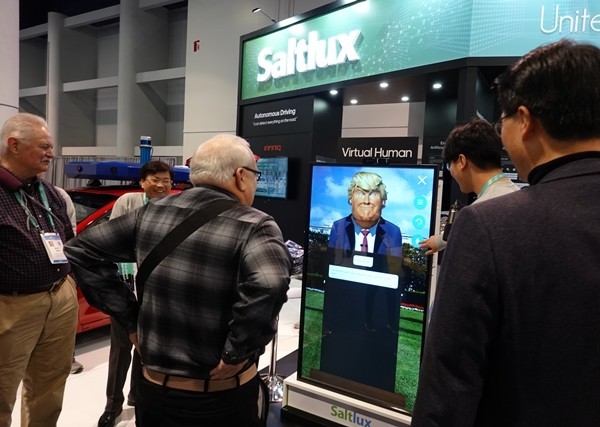 Meanwhile, Saltlux is a leading AI company in Korea, owning the most technology patents(including PCT) amongst Korean AI companies with 194, and is leading the development of technology in the big data field, accumulating over 15 billion cases of information data, which is the most in Asia. Compiling a million word clusters and around 20,000 hours of voice data, it is able to provide language, voice, and visual intelligence.

For the last 10 years, they have operated AI platform supplying businesses, including AI customer center establishment and chatbot customer responses, and supplied public big data analysis platforms and big data platforms for atypical and customer voice analysis as its main businesses. Recently they began to expand their cloud-based subscription service businesses, such as their AI Open API service, Data Science SaaS service, and large-scale data collection and cognitive analysis service.

Electronic Times Internet Reporter Eunjung Judy Yu(judy6956@etnews.com)