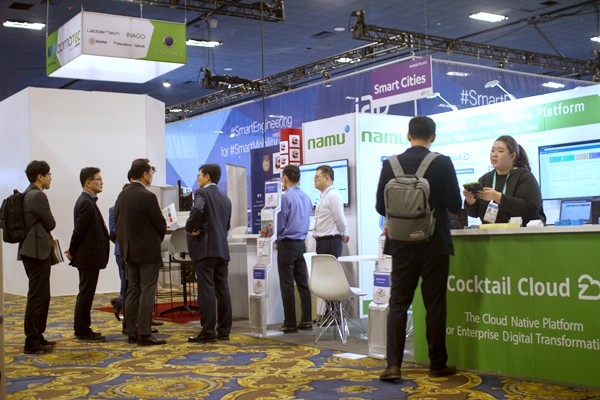 NAMUTECH(CEO Chul Jung) participated at the world's largest IT·electronics show 'CES 2020' held in Las Vegas on January 7 to 10 and launched its digital transformation platform 'Cocktail Cloud 4.0' integrated with edge computing and artificial intelligence(AI).

Cocktail Cloud 4.0 is a digital platform(PaaS) that enables companies to use and implement the cloud-native platform. It was based on the experience of building multi-cloud, artificial intelligence (AI), and smart city platforms.

As a specialized application-centric cloud platform, it proved its high level of technological prowess in global completion in the US, Japan, and China, and solidified its position by advancing big data·artificial intelligence technologies.

Through this, companies can integrate their choice of public clouds such as amazon web services(AWS), Microsoft Azure, Google Cloud Platform(GCP), with their servers to efficiently operate their cloud infrastructure. Cocktail Cloud is the first in the cloud product category to have acquired the Kubernetes Certification from Cloud Native Computing Foundation (CNCF) and proved its technical abilities.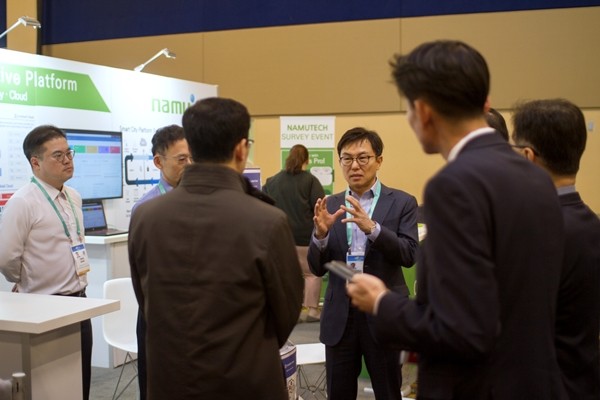 NAMUTECH CEO Chul Jung said "with our references in large companies, finance, telecommunications, and public institutions as the background, we are growing as a competitive company in the cloud platform market" and added that "we will continue to advance our technology to become a data hub of artificial intelligence, smart city, and blockchain."

Electronic Times Internet Reporter Eunjung Judy Yu(judy6956@etnews.com)