Special rate system for charging of electric vehicle, which was expected to last until the end of this year, will be extended temporarily. The special rate is expected to increase gradually for the next two years.
Although Korea Electric Power Corporation (KEPCO), which is a national power distribution company, pushed for abolition of the special rate system according to its initial plan, situation has changed as Ministry of Trade, Industry and Energy (MOTIE) requested for a gradual special rate raise plan.
According to the industry, MOTIE and KEPCO are planning to settle on a conditional extension of the special rate system at a board of directors meeting of KEPCO that will be held on the 30th.
MOTIE and KEPCO have decided not to abolish the system right away as of 2020, but gradually increase by end of 2021. Although KEPCO has been pushing for normalization of the cost to charge an electric vehicle, KEPCO and MOTIE have decided to increase the special rate as the government has insisted on increased supply of eco-friendly cars and stabilization of public utility charges.
This special rate system for charging of electric vehicle is a support system provided by KEPCO on the basic rate paid monthly by a company or a consumer or electric charges. KEPCO takes on difference in cost of electricity occurring from discounts.
South Korean Government and KEPCO have agreed on a step-by-step increase of the special rate. However, they are still working on specifics regarding discount rate of the rate. KEPCO presented a plan where it would normalize usage fee just like its initial plan and provide 50% and 25% discounts in 2020 and 2021 respectively on the basic rate that is paid monthly as a fixed charge.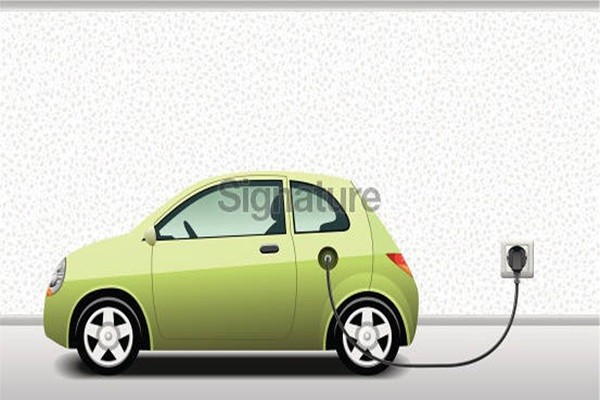 On the other hand, it is heard that MOTIE wants to provide bigger discounts than the KEPCO's plan. Some believe that the government wants to minimize factors that stimulate public inflation as it faces a general election in April.
KEPCO and MOTIE will go through a mediation on these two proposals at the board of directors meeting and finalize on a revised special rate system.
"Although the government is included as a member of KEPCO's board of directors, final decision-making will take place after going through a discussion by the board of directors." said a representative for MOTIE. "Specific details will be announced after the board of directors meeting."
The special rate system is a temporary system that is supposed to last until the end of this year after it was officially announced at the end of 2016 and has been implemented since January of 2017. Since 2017, electric vehicle owners and companies that provide services for charging electric vehicles have received 50% discount on the basic rate ($14.35 (16,660 KRW) per 7kWh) paid monthly to KEPCO and electricity charges (between $0.045 (52.5 KRW) and $0.21 (244.1 KRW) per kWh) depending on the amount of electricity used.
This system contributes to increased number of electric vehicles by lowering the cost to charge a vehicle and provides many benefits for electric vehicle owners. On the other hand, KEPCO faces bigger financial burden by having to make up for the difference in electricity cost from discounts. Some also criticize the system for benefiting people with particular cars.
"Depending on a situation, South Korean Government and KEPCO can lean towards one way or the other." said a representative for the industry. "This issue will be discussed and go through adjustments consistently even in the future."
Staff Reporter Park, Taejoon | gaius@etnews.com