Tmax has decided to jump into IT consulting business. It is going to establish a consulting company called Tivine Consulting and it scouted Jung Seong-il, who is the former CEO of Deloitte Consulting, to be the first president of Tivine Consulting.
The name Tivine is a compound word of Tmax and divine. Tmax has come up with a name by picking up an idea from "The Divine Move". Tivine Consulting, which is based on Tmax's technology and consulting service with business insight, is supposed to be a divine move to help Tmax become a software (SW) company that will lead the future.
Tivine Consulting will not be established simply to expand Tmax's SW business and to provide consulting services. It suggests verified and personalized technology that is most appropriate for a business from a neutral standpoint. Cloud transformation service that provides strategy, diagnosis, materialization for a company that is trying to adopt cloud computing, technological vision and strategy service that introduces new technologies and suggests different applications of such technologies, and management and governance service that manages large-scale transformation are some of Tivine Consulting's main services.
It provides different ways for TmaxSoft, TmaxData, and TmaxOS to take preemptive actions towards the future by predicting changes in business environment in the future and creates synergy between them. It provides stable digital transformation methodology to customers who choose to use Tmax's services.
It will be made up of business experts who understand and have been helping companies with their business environment. It will also act as an assistant that actively provides Tmax's new technologies and encourages customers to use them and a catalyst that persuades customers to use Tmax's SW.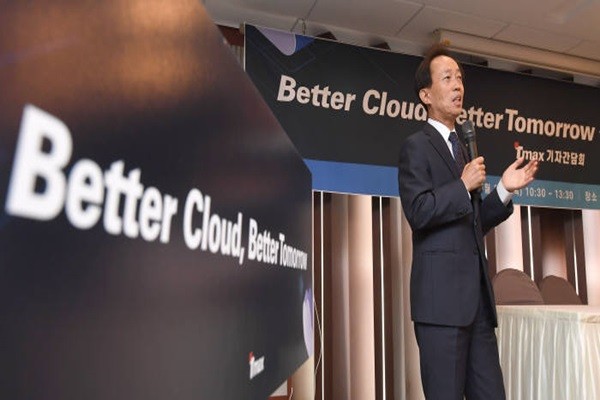 Tivine has been very busy with necessary preparations such as recruitment of talented individuals and materialization of services so that it can be established on the 1st of January. It is currently looking for talented individuals with experiences and insight in IT service who can suggest solutions for social problems. After it is established, it is planning to hire more than 50 employees within two to three years. It will work with Tmax's global corporations in order to go overseas eventually.
Nominee Jung Seong-il jointed Tmax in October and made an official appearance through Tmax's annual event called 'Tmax Day' that was held last month. He announced that he joined the company while demonstrating Tmax's AI assistant. Before joining Tmax, he had worked for South Korean branches of multinational consulting companies such as PwC Consulting, IBM GBS, and Deloitte Consulting.
"More advanced and intellectual technologies will be the foundation of every field in the future." said Jung Seong-il. "Finding the most appropriate technology and applying it at the right time is a key element for a company's growth."
"Rather being a traditional consulting company that provides solutions in a report form, we are going to provide services that can be confirmed directly by our customers and create an environment where our services can lead to commercialization." said Jung Seong-il. "We are planning to develop Tivine as a multinational consulting company that provides technology-based business impact for our customers."
Staff Reporter Park, Jongjin | truth@etnews.com