'TryAngle' is an open accelerating platform introduced by a technology-centered startup management company called 'Star in Tech'.
Star in Tech is going to select 10 domestic and foreign blockchain projects and is going to hold its event for 5 weeks.
In order to support blockchain startups that will change the world, global cryptocurrency exchanges, investors, and various companies will participate in TryAngle. Four multinational cryptocurrency exchanges such as BW.com, BitForex, BIKI, and OKEx Korea will participate as judges and are going to select one team each. Teams that are selected by these four judges will be listed on corresponding exchanges for at no cost.
Main judges from these four cryptocurrency exchanges talked about their criteria and their opinions on the blockchain industry in the future.
◊BW.com looking for a blockchain project that will change the future
"BW.com wants to work with TryAngle in order to create the best blockchain competition in South Korea. We believe that it will be joyful to watch how blockchain changes the future."
BW.com is a company in Hong Kong that provides financial service platform for global digital currencies. It has more than 1.6 million members and it has users from 2,425 cities of 154 countries accessing its platform. Base on number of users alone, it is ranked top 10 in the world out of cryptocurrency exchanges. BW OTC (Over the Counter) platform has established as the biggest digital currency OTC platform in South Korea.
"We want to know all the small details such as philosophy, vision, plan, product, and R&D of participating projects." said CEO Pony Chan of BW.com. "We are looking for a promising project that will make our daily lives better through blockchain."
◊BitForex predicting that the cryptocurrency market will be revitalized in 2020
"We believe that the blockchain market passed the peak of inflated expectations and has entered the trough of disillusionment. However, trough of disillusionment is a period where development of essential technologies and actual application of such technologies take place on full-scale."
BitForex is a multinational exchange that is available in 200 countries and it currently has about 300 tokens registered. Besides South Korea, it also has branches in Germany, Russia, Hong Kong, and South-East Asia.
"Although it is important to focus on development from one's own seat, it is also important to promote vitalization over the entire industry through exchange and collaboration between projects." said Team Leader Kim Min-hyeok of BitForex's Listing Team.
"Looking at the prediction of economic crisis from the trade war between the U.S. and China, interest rate reduction from various countries, and incorporation of crypto index by major stock markets, we believe that the cryptocurrency market will be vitalized once again in 2020." said Team Leader Kim.
Team Leader Kim is looking for startups that can actually make people's lives happier as he judges projects participating in TryAngle.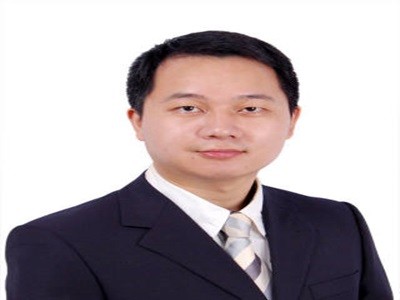 ◊OKEx KOREA looking to help the blockchain market to take another jump
"The cryptocurrency market looks like a red ocean deepened with competitions. As a result, it is important to secure competitive edge based on network, users, and UX (User Experience)."
OKEx KOREA is a South Korean corporation that was established by a South Korean PE (Private Equity) company and OKEx.com. It has received financial investments from NHN Investment & Partners since January of 2018 and it started operating the beta service of OKCOIN Korea in April of 2018. It was launched officially as OKEx Korea in this past June. OKEx KOREA allows South Korean users to use flexibility of rich token market (BTC/ETH/USDT) by OKEx.com, which is one of the biggest multinational cryptocurrency exchanges, and it also provides the market and withdrawal and deposit services for Won.
"Although there have been many various cryptocurrency projects since 2017, it has been more difficult to find distinctions." said Team Leader Han Seung-joon of Marketing & Public Relations Team. "We are going to start focusing on small projects that can be actually applied to real life."
"While we are going to examine basics such as team member, token economy, and distribution structure, we are also going to focus on whether a project can be actually implemented." said Team Leader Han.
◊ETC Labs wanting South Korean blockchain projects to distinguish themselves
ETC Labs is a blockchain startup venture incubating platform that was established through support from DFG, DCG, HCM, IOHK. It provides incubating support through Ethereum Classic Chain and a program called ETC Labs Accelerator. It provides funding, office, education, and network for startups and it also helps with setting up business plans and analyzing markets.
Although it has supported hundreds of projects, it has yet to support a South Korean project.
"If blockchain is combined with finance, AI, IoT (Internet of Things), and big data, it can be an universal technology during the Fourth Industrial Revolution." said VP Shin Seon-ho. "We hope to close the distance between ourselves and South Korean projects through TryAngle program." VP Shin stated that he would look to see whether a project can be compatible with various projects and whether a project can solve current platform issues.
◊BIKI.com to develop blockchain technology through collaboration with international partners
"China is talking about the need for development of blockchain technology from a national standpoint. Although the blockchain market in China is small, future is bright for the market as policies become more visualized."
BIKI.com is a multinational digital currency service provider that is headquartered in Singapore. It has more than 2 million users from 100 countries and it has more than 2,000 community partners and 200,000 community users who are active. It has received investments worth $10 million from many blockchain investment institutions.
"We are going to look for innovative programs with potential through TryAngle program and support those programs and promote application of blockchain technology to various markets." said CEO Du Jun. "We are going to evaluate skills, practical ability, and ability to vitalize the blockchain market."