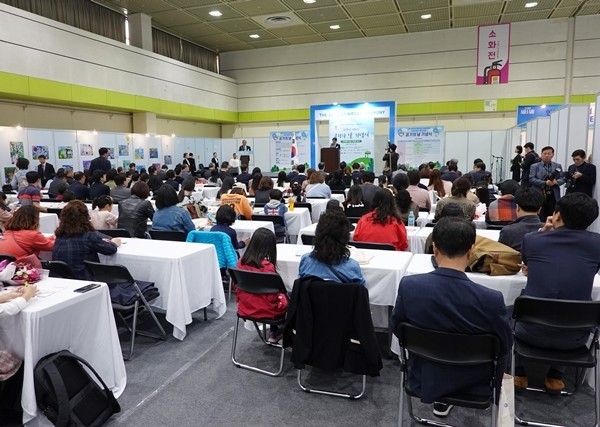 'AIR FAIR 2019' was held in Coex, Seoul today (Oct. 25).

Jointly organized by Korea Air Cleaning Association andK.Fairsand officially sponsored by the Ministry of Environment, "Air Fair" was participated by many companies with the latest air industry technology according to various policies and projects of ultrafine dustreduction.

LG Electronics, Samsung Electronics, InnoFiltech, For One Solution, etc. presented a lineup of new air appliances through the AIR FAIR 2019 which was filled with displays and items necessary to cope with ultrafine dust, such as ultrafine dustsensor, reduction device, air purification facility, air filter, and anti-pollution supplies which are rarely seen in everyday life.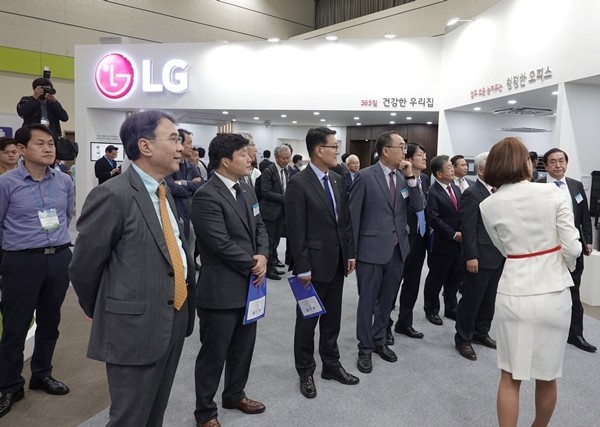 Celebration for the 10th Air Day by Korea Air Cleaning Association and the 3rd annual symposium began with an opening remark by President Kyeong-ryeol Choi of Korea Air Cleaning Associationand a special lecture by Head Dong-chun Shin of the School Ultrafine Dust Management Group. They were followed by sessions to exchange the latest knowledge across indoor and outdoorenvironment including clean room and air filter, atmospheric environment, and air home appliances. Moreover, 6 companies in 5 divisions were awarded for excellent products in the AIR FAIR Awards, along with the 2019 World's Air Day Forum and technology seminars for participating companies.

Various additional events were held, especially the gift giveaway event. A variety of gifts were prepared such as LG ElectronicsPuricare 360, Samsung Electronics Cube, Germany'sAir Cleaner IDEL, DK MINI AIR, Winix Master, and sellermon's Air PlusSmartMask.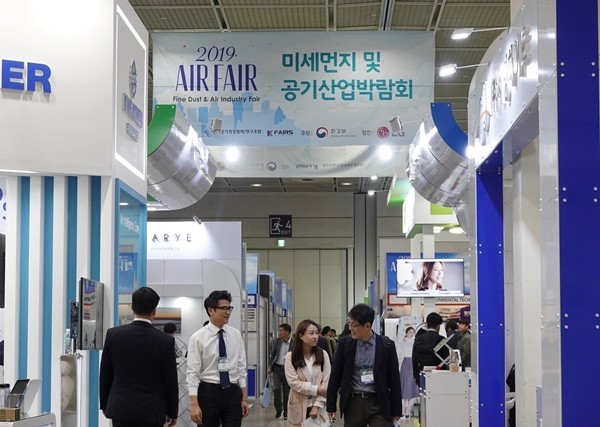 Foreign Country Exhibition Hall was also created. Joint China Hall will be formed with 25 booths for 21 companies including 22 booths for 18 companies of APAIC China, Korea's neighbor, to display Chinese ultrafine dust response technology, which is drawing the strong attention of domestic industry workers towards "Air Fair 2019."

The organizing bodies said "With the growing risks of ultrafine dusts, there is a higher demand to gain information on new products and technologyin the related field. By introducing relevant products and technologies, we plan to arrange a fair for not only regular visitors interested in ultrafine dust but also school faculty, public facility managers, and related industry workers. We will make this entertaining for all visitors including the latestair cleaneras well as various rich gift giveaway events," encouraging more participation.

Details can be found on the official website of AIR FAIR 2019 and IT World Koreaspecial page.

Electronic Times Internet Reporter Eunjung Judy Yu(judy6956@etnews.com)