A project that will set up a neutron accelerator system to deal with semiconductor software errors that can occur due to neutrons in the atmosphere will be pushed forward. Unlike how China and Japan have their own systems to prepare for the future, there is not any system that can be used by companies in South Korea. Because Japan and China have recently started conducting research in this field, many have been pointing out that South Korea also needs to conduct its research in this field as well.
According to the industry, Gyeongsangbuk-do is preparing a project that will set up test beds and 'Korea Spallation Neutron Source' infrastructure to test semiconductors and materials and to experiment basic science and is planning to propose this project as a government project next year. This project will require about $640 million (750 billion KRW) and it will be carried out for 7 years from 2021 to 2027. POSTECH (Pohang University of Science and Technology) is currently writing a paper and is planning to finish it by end of next month. Aside from this plan, Gyeongsanbuk-do is also looking into expanding neutron testing system by upgrading proton accelerators in Gyeongju.
Reason why Gyeongsanbuk-do and POSTECH are working on this project is because a temporary functional issue of a chip when a semiconductor collides with neutrons in the atmosphere has been the topic of the semiconductor industry for the past few years. As international standard on automotive semiconductor has been revised through revision of ISO 26262 at the end of last year, level of interests towards testing neutrons has risen.
As demands for semiconductors based on microfabrication process and high data density are rising, there have been many reports where a chip suddenly experiences software errors.
Although there is not an immediate issue with operating hardware, software errors can ultimately stop a system if they are left unfixed.
Wrong data calculation can lead to wrong system commands in case of a semiconductor for an autonomous vehicle that can lead to casualties.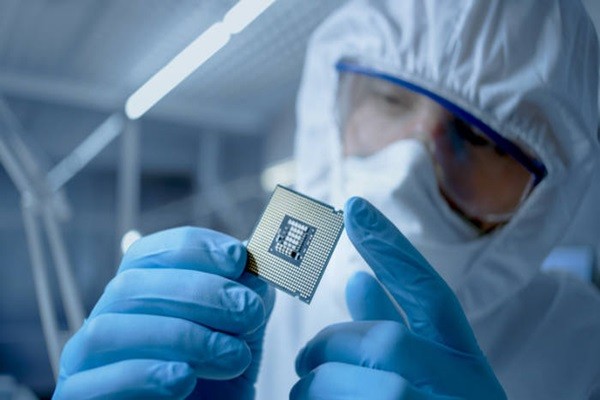 However, there is not any neutron testing system in South Korea and this forces South Korean companies to depend on foreign systems. South Korean semiconductor manufacturer needs to use American or European system if it wants to conduct a test using a neutron accelerator. Because one needs to request to use a neutron accelerator months ahead and the cost of using a neutron accelerator is very high, it is burdensome for small and medium companies. Information can also be leaked because companies have to bring their state-of-the-art technologies and information with them to foreign countries to use a neutron accelerator.
There is great concern about South Korea losing its competitive edge within the semiconductor market in the future if it does not actively deal with potential risks.
There is a reactor-type neutron beam system and not a spallation-type neutron beam system within HANARO (High-Flux Advanced Neutron Application Reactor) in Daejeon. However, because a reactor-type neutron beam system has many limitations and limited range as it is based on a nuclear reactor and uses nuclear fission.
On the other hand, a spallation-type system is much safer to use as it only operates when it is actually being used. The U.S., Japan, China, and EU have already secured many spallation-type systems and many new neutron beam systems that are currently being constructed are also based on spallation.
"Although one may think that this issue not a huge issue as we all live while being affected by neutrons in the atmosphere, a possibility of software errors grows as semiconductors are based on microfabrication process and we need to prevent this issue in advance." said Professor Shin Hoon-kyu of POSTECH who is participating in this project.
"EU, which is actively conducting research in this field, is currently constructing ESS (European Spallation Source) in Sweden and is planning to finish the construction by 2035 and utilize ESS by 2085." said Professor Shin. "Because China's new system has been in operation since June and Japan has its own neutron beam source, we need to take necessary actions as China and Japan can threaten our technical skills in semiconductor."
Staff Reporter Bae, Okjin | withok@etnews.com