LG Display's OLED panel plant in Guangzhou, which is supposed to play a key role in helping LG Display to convert its corporate structure to OLED, is currently going through a struggle during an initial phase of operation process. It seems that the fact that LG Display has applied many new technologies to maximize productivity is the main reason. Attentions from the industry are focused on whether LG Display can stabilize its production system by end of this year.
According to the industry, LG Display is having a difficult time as the yield rate of its Guangzhou plant, which started going through initial operation at the end of August, is not at its initial expectation. Although the plant needs to start supplying OLED TV panels starting from this month according to LG Display's initial plan, it is heard that the yield is still not nearly enough.
"Although LG Display's goal was to increase the yield in a short period of time as the Guangzhou plant is constructed as same as LG Display's Paju plant, current yield is between 50 and 60%." said a representative for the industry.
LG Display's 8.5th Generation OLED panel plant in Guangzhou mainly produces large high-resolution OLED panels such as 55, 65, and 77-inch panels. LG Display's goal is to start producing 60,000 panels per month and eventually increase the production capacity to 90,000 panels, which is the maximum yield of the plant, in 2021.
It was heard that LG Display was planning to increase the operation rate and the yield of the Guangzhou plant in a short period of time by constructing it the same way as its Paju plant that has been producing 8th generation OLED panels smoothly.
However, LG Display has applied many new technologies that were never attempted before to the Guangzhou plant. Although this was LG Display's attempt to maximize productivity, some believe it was a hasty decision when LG Display's primary focus should had been recovering its performance.
The industry believes that a change in OLED materials supplier is one of the reasons why the yield rate is not at the level that LG Display wants it to be. It is heard that LG Display decided to use some of materials supplied from a new supplier. As a result, it is likely that LG Display has had a difficult time with the yield rate as it was trying to use new materials for initial operation.
It is understood that LG Display has partially changed the current WOLED (White OLED) structure. It is heard that LG Display has applied a method that changes the current stack structure of OLED in order to increase luminous efficiency and productivity at the same time.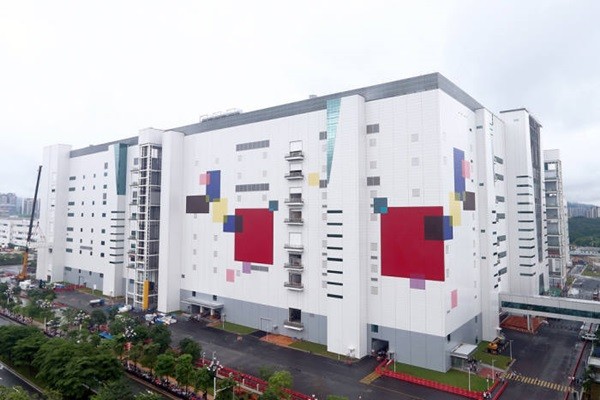 It is heard that LG Display has decided to postpone its plan on applying MMG (Multi-Model Glass) method to the Guangzhou plant due to initial instable yield rate. MMG method allows panels with at least two different sizes to be produced from a glass substrate. Before LG Display decided to apply MMG method to the Guangzhou plant, it had gone through tests by applying the method to the Paju plant. Although there was not a huge issue, LG Display understood that MMG method could make initial operation instable since this is LG Display's first attempt to mass-produce OLED panels through MMG method.
Due to shaky yield rate by attempting many new technologies, LG Display is currently looking into reusing some of known production technologies so that the production lines at the Guangzhou plant look almost identical to the production lines at the Paju plant. It is likely that there will be changes to the Guangzhou plant shortly.
It will be also interesting to see how LG Electronics' strategy in its OLED TV will change in 2020 as the Guangzhou plant has not started along right lines. It has been expected that LG Electronics will aggressively expand its OLED TV business in 2020. It has been predicted that LG Electronics will be able to lower its production cost from increased supply of panels and improve its ability to respond to demands from large TV markets from increased supply of large panels. However, a setback to its plan will be inevitable if initial supply of panels does not go smoothly.
"LG Display will not have a huge issue with supplying panels to its customers as demands for OLED TVs have been lacking lately." said a representative for the industry. "However, because continuous setback to production will eventually decrease the estimate of OLED TV shipments in 2020, we need to wait and see how long the impact will continue."
"One of the reasons why there has been a slight decline to OLED TV panel sales this year is the output of the Guangzhou plant being lower than our initial plan." said LG Display during a conference call for its third quarter performance. "We are hoping that the plant will be operating normally by end of this year and we expect that there will be about 6.5 million OLED TVs in 2020."
Staff Reporter Bae, Okjin | withok@etnews.com & Staff Reporter Kwon, Geonho | wingh1@etnews.com