"Cloud industry is approaching a second phase where companies are beginning to use cloud for their core platforms and solutions." said President Hong Won-pyo of Samsung SDS at a press conference from last month regarding South Korea's cloud market.
Major South Korean companies such as Samsung and LG are starting to transfer their core systems such as DBMS (Database Management System) and ERP (Enterprise Resource Planning) to their cloud systems. Number of companies such as Hyundai Merchant Marine and Maeil Dairies that are transferring infrastructures such as servers and storages and core systems at the same time is also on the rise. It is expected that South Korea's cloud market will start to expand gradually as it enters second phase where companies are transferring core systems into their cloud systems.
By the end of last year, Samsung SDS completed transforming 90% of IT systems of manufacturing and financial companies that are affiliated to Samsung into cloud. Samsung SDS established an independent service system per module and function by applying MSA (Microservices Architecture), which is a cloud native application development technology, to a company's MES (Manufacturing Execution System) used by 30 South Korean and foreign corporations.
LG Group is transferring at least 70% of IT systems of its major subsidiaries in manufacturing, telecommunication, and service into cloud. LG CNS will play a key role during transfer process that will sequentially take place throughout major subsidiaries such as LG Electronics, LG Chem, and LG Display. LG Group's plan is to increase cloud conversion rate of its entire subsidiaries to at least 90% by 2023.
Process of transferring major applications such as DBMS and ERP into cloud will also take place. Just like Korean Air, there are many incidences where companies are transferring their major systems into their respective cloud systems.
Hyundai Merchant Marine is going to set up a next-generation IT system based on Oracle Cloud by next year. It finished the first phase of this project at the end of August and it transferred ERP system and data into Oracle Cloud. By next year, it is going to develop a marine distribution system called (NewGAUS (tentative name)', which is its main IT system, based on Oracle Cloud. NewGAUS is an essential system for operating containers. "We set up the second phase of the project last year when decided to convert every IT system into cloud system." said a representative for Hyundai Merchant Marine. "We succeeded in transferring financial and accounting systems and major systems this year and we are going to complete converting our marine distribution system into cloud system by next year."
Maeil Dairies is currently working on transferring every IT system and data into Microsoft Azure and it is going to introduce cloud-based solutions to its core applications such as M365 in addition to its infrastructures.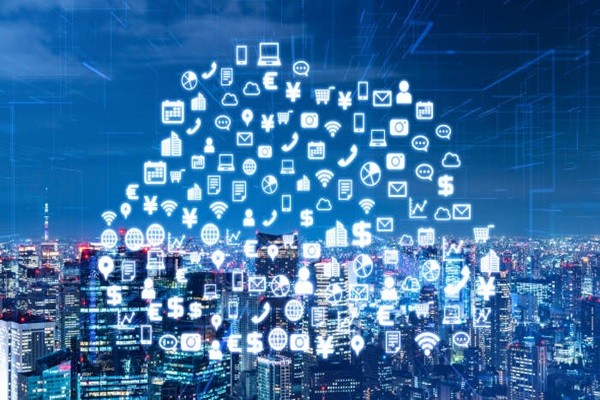 "In addition to current IaaS (Infrastructure as a Service) markets, relevant markets such as data lake and container service-based application conversion are also expanding." said a representative for SK holdings C&C. "We believe that companies will begin to use enterprise public cloud more next year and some of important keywords will be application migration, multi cloud, container service, microservice architecture, and cloud security."
It is expected that markets that are related to the cloud market will grow even more as companies are starting to transfer their major systems in addition to infrastructures into a cloud system. As a result, companies are being active to prepare for growing markets.
Samsung SDS recently opened a datacenter in Chuncheon exclusively for cloud in order to deal with increased demands for cloud services. It formed partnerships with major multinational public cloud service providers such as AWS, MS, Oracle, Google, Tencent, and Alibaba.
LG CNS is having various forms of collaboration such as partnership, equity investment, and M&A with global CSPs (Cloud Service Provider) such as AWS and MS, global cloud operation companies such as Embotics, Pivotal, and ServiceNow, and small South Korean cloud companies such as Open Source Consulting, UEngine, and Beyond Advisory with potential. It set up a joint corporation with MEGAZONE, which specializes in cloud, last month and showed its confidence in grabbing the upper hand within domestic and foreign markets for cloud conversion.
SK holdings C&C is training and educating its employees under supervision from a tech training group in order to secure and train workers specializing in cloud. It is currently operating a process to help its employees obtain professional certificates so that it can secure workers specializing in AWS and Azure.
POSCO ICT signed a partnership with AWS and it is providing consulting and infrastructure operation service for companies that are looking to use AWS' cloud system. Based on its experience with setting up a platform that provides Coway's 'IoCare' service through cloud, it has built its forte in providing cloud IoT (Internet of Things) platform service. It is focusing on companies in smart factory field that are looking to convert their systems into cloud.
"While there were companies that were looking to change their infrastructures when cloud services were starting to be popular, now there is an increase in number of companies that are looking to use cloud from a standpoint of application." said a representative for LG CNS. "Adoption of cloud will continue to accelerate with examples that demonstrate digital transformation at the center."
Staff Reporter Kim, Jiseon | river@etnews.com & Staff Reporter Park, Jongjin | truth@etnews.com