Chinese panel manufacturers are actively going after Chinese Smartphone manufacturers to supply their OLEDs. LG Electronics started on a project with BOE while Samsung Electronics' Wireless Business Department is looking into receiving panels from CSOT. As the growth of the Smartphone market has been stagnant, South Korean Smartphone manufacturers are looking into reducing production costs and costs for parts. As a result, it is likely that a structure where Samsung Electronics and LG Electronics receive flexible OLEDs only from Samsung Display and LG Display respectively will be broken.
According to the industry, LG Electronics recently started on a project with BOE regarding development of flexible OLED that will go into its models for next year. It is understood that these models include V series and G series that are flagship models of LG Electronics.
It is uncertain how much LG Electronics is willing to expand its supply network for OLED because BOE's panel needs to pass final quality test and BOE needs to guarantee stable amount of output before it can officially supply its panels to LG Electronics.
South Korean display industry is predicting that BOE will be able to secure part of a supply as supply LG Electronics' Smartphones is low. Although production yield of BOE's B7 Line, which is Gen 6 flexible OLED production line, is still low, the output is starting to increase gradually. Fact that BOE's OLED costs less than LG Display's OLED is another advantage that BOE has.
"It is better for LG Display to focus on Apple, which is LG Display's key customer, as supply of LG Electronics' Smartphones is low and it has yet to stabilize its production." said a representative for the industry. "Since the unit cost of BOE's OLED is lower than that of LG Display's OLED, LG Electronics is definitely considering receiving a supply of BOE's OLEDs to reduce its production cost."
Although CSOT is relatively a newcomer to markets for small and medium size displays, it supplies its LTPS (Low-Temperature Poly-Silicon) LCD at a significantly low cost and it has secured top manufacturers in the world as its customers. Although it has yet to mass-produce flexible OLED, there is a chance that it may supply its first flexible OLED to Samsung Electronics based on how its collaboration with Samsung Electronics goes.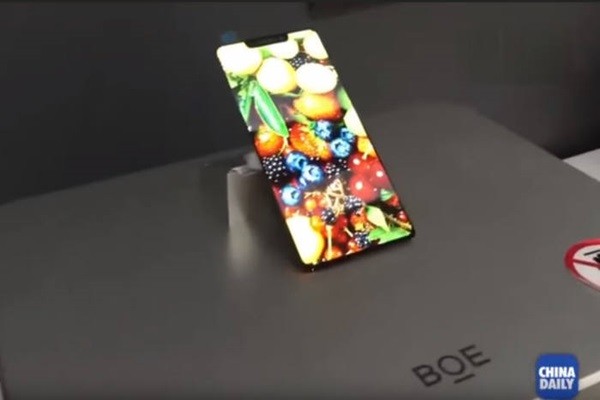 BOE is also consistently knocking on the door of Samsung Electronics' Wireless business Department. Because the quality of its products and its technical skills will be recognized as global-level products and skills once it supplies its products to Samsung Electronics, it is focusing more on securing Samsung Electronics as its customer rather than worrying about profit and loss.
Industries believe that there is a chance that Samsung Electronics will expand its supply network for small and medium size OLEDs to CSOT as it owns partial shares of CSOT's Gen 10.5 LCD production corporation. Samsung Electronics is bringing up a plan that will apply Chinese flexible OLEDs to some of its low-end and medium-end models.
Reduced production cost is the biggest reason why Samsung Electronics and LG Electronics are expanding their supply network towards Chinese manufacturers. It has become important for them to reduce production costs in order to protect their profit ratios as the growth of the Smartphone market has become stagnant and low-end and medium-end models are currently trends.
Prices of flexible OLEDs of South Korean panel manufacturers are at least 10% and at most 40% higher than the prices of Chinese manufacturers' flexible OLEDs. Chinese panel manufacturers are pushing for competitive edge to compete with Samsung Display, which is the top display manufacturer in the industry and LG Display, which is well known for its premium brand, and to target South Korean and foreign Smartphone manufacturers.
"There is a chance that Samsung Display will low the unit cost of its flexible OLED in order to prevent Chinese competitors from entering South Korea and expanding their market shares in advance." said a different representative for the industry. "Because the output of BOE's mobile OLED is continuing to increase, it will be interesting to see how supply network of Samsung Electronics and LG Electronics will change next year."
Staff Reporter Bae, Okjin | withok@etnews.com