Samsung Electronics developed an image sensor with 0.7µm pixel, which is the industry's smallest to date. Size of the smallest pixel prior to 0.7µm pixel was 0.8µm pixel.
Samsung Electronics developed 43.7MP 'ISOCELL SLIM GH1' with 0.7µm pixel and it stated that it is planning to begin the mass-production process by end of this year.
Image sensor is a semiconductor that is used for cameras. It converts light that comes through a lens into digital signal and records pictures or videos.
Pixel is the smallest unit that forms an image. In other words, 'ISOCELL SLIM GH1' has 43.7 million 0.7µm pixels.
As pixel becomes smaller, overall size of a sensor can also become smaller and it is more advantageous to implement higher pixel. Also, smaller pixel is suitable to make a thinner and lighter Smartphone.
On the other hand, smaller pixel lowers amount of light that is absorbed by an image sensor and it lowers the quality of a picture due to increased interference between nearby pixels.
As a result, many companies have tried to make smaller pixels while not damaging the quality and Samsung Electronics became the first in the industry to implement 0.7µm pixel and succeeded in developing a sensor with excellent quality.
Samsung Electronics explained that its 'ISOCELL PLUS' technology minimizes light loss and interference between pixels and that it provides clear pictures and videos.
Also, its 'Tetracell' technology that has four pixels act as one larger pixel in case there is lack of light allows photos with bright backgrounds to be taken even in a dark environment.
In addition, ISOCELL SLIM GH1 has 4K (3840x2160) resolution, which allows a 60FPS (Frame Per Second) video to be recorded, EIS (Electronic Image Stabilization) function, and super PD function that quickly focuses on the subject through phase-difference detection.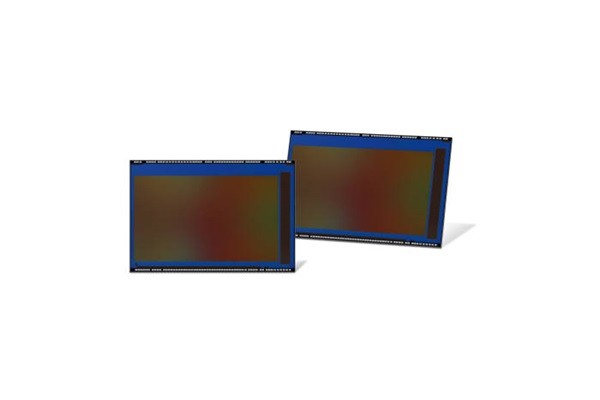 It is likely that ISOCELL SLIM GH1 will be used for a front camera of a Smartphone considering its size and number of pixels.
Recently, Smartphone manufacturers have been applying bezel-less design to their Smartphones where a display takes up 90% of the front of a Smartphone.
Because bezel-less design reduces amount of space that a front camera can go in resulting in consumers wanting high-pixel cameras that provide brighter and clear images, there are more demands for ultra-small image sensors.
Samsung Electronics' plan is to target image sensor market by continuing to develop smaller pixel.
SONY and Samsung Electronics are currently ranked first and second respectively within image sensor market. Samsung Electronics' goal is to be ranked first before 2030 arrives.
"After launching the industry's first image sensor with 1.0µm pixel in 2015, we have continuously innovated our technology by launching 64MP image sensor with 0.8µm pixel and 108MP image sensor." said Vice-President Park Yong-in of Samsung Electronics' S.LSI Business Department's Sensor Business Team. "We are also going to provide the best user experience through next-generation Smartphones equipped with our 'ISOCELL SLIM GH1'."
Staff Reporter Yun, Geonil | benyun@etnews.com