President Jung Ho-young of LG Chem has been appointed as the new head of LG Display. Vice-Chairman Han Sang-beom, who had led LG Display for the past eight years, stepped down from the president position on his own to help LG Display make another leap for success.
LG Display held an emergency board of directors meeting on the 16th and stated that it elected President Jung Ho-young of LG Chem as the new president of LG Display. President Jung will go through a general meeting of shareholders and a board of directors meeting in March of 2020 and go through a necessary election procedure to become new president of LG Display.
President Jung has gained experiences from various areas by serving as the president of LG Electronics UK Corporation and CFO and COO positions for main subsidiaries of LG Electronics. Due to his insight from many industries, LG Display believes that he is the right person to overcome difficult situations that LG Display is currently facing.
President Jung had also worked as the CFO of LG Display for six years since 2008 and he was responsible for business strategies and financial affairs. He is seen as a person with deep understanding in display industry. He is expected to start official duty as an executive officer starting from the 17th.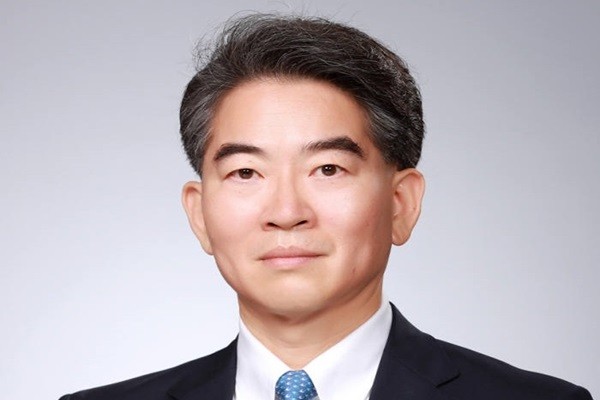 Vice-Chairman Han Sang-beom will remove himself from LG Display's management and he will maintain his president position until annual meeting of shareholders in March of 2020.
Vice-Chairman Han decided to step down from his position after taking the responsibility for reorganization of the group and poorer performance while converting the business structure from LCD to OLED. Industries believe that there is a chance that he will step down from his CEO position in early next year as he is facing a retirement. He boldly decided his resignation after successfully leading the construction of 8.5th generation OLED panel plant in Guangzhou and preparing a foundation for LG Display's growth centered on large OLED panel plant in Guangzhou. He hopes that LG Display will reorganize its business strategies and renovate the atmosphere within the group through President Jung and overcome current crisis.
LG Display saw its performance become worse while converting its business structure from LCD and OLED and it had to reduce the size of the group as a result. Although Vice-Chairman Han stated his intention to step down while taking the responsibility for current difficulties that LG Display is facing, he is praised for his great contribution towards helping LG Display commercialize world's first large size OLED panel and grow based on premium LCD panel.
After becoming the CEO of LG Display in 2012, Vice-Chairman Han contributed to having LG Display becoming the world's leading panel manufacturer as LG Display recorded a surplus for 23 quarters in a row starting from the second quarter of 2012. LG Display has been the top company based on sales of large size LCD panels that are at least 9.1 inches for eight years in a row.
Above all else, Vice-Chairman Han prepared a foundation to convert the business structure from LCD to OLED despite difficult management situation. He pioneered world's first large size OLED panel market for TVs and he had been at the forefront in raising the value of OLED panel within premium markets. Although LG Display is a latecomer to Smartphone market and is still facing difficulties, it has secured a possibility for new growth through automotive OLED panel.
Staff Reporter Bae, Okjin | withok@etnews.com