Starting from November, public schools will start using a service that finds out the education level of a student through AI (Artificial Intelligence) and provides homework and tasks based on the corresponding student's education level. Teachers will be able to provide appropriate lessons based on analysis.
Ministry of Education (ME) and Korea Education and Research Information Service (KERIS, President Park Hye-ja) stated that they finished designing 'ICT (Information Communication Technology) education service' at 'e-Learning Korea : Edutech Fair 2019', which had its opening day on the 5th at KOEX, and that they will officially provide ICT education service to public schools in 2020 after going through a pilot project in November.
ICT education service collects data from learning process according to international education standards. Data is then visualized after being analyzed through an AI algorithm. This service is mainly for students between third grade and eighth grade.
AI-based personalized learning analysis services have been introduced this year centered on 'smart home-school material' market. These services are for normal students and they are not developed to help teachers from public education.
Not only does ICT education service provide personalized analysis and increase learning achievement level, it also analyzes tendencies and learning behaviors of a student. While smart home-school materials focus on improving grades of a student, ICT education service allows teachers to exactly understand tendencies of students. Teachers will be able to evaluate their lessons based on students' learning process and achievements and find areas to improve.
"ICT education service also analyzes students' social and emotional aspects." said President Park Hye-ja of KERIS.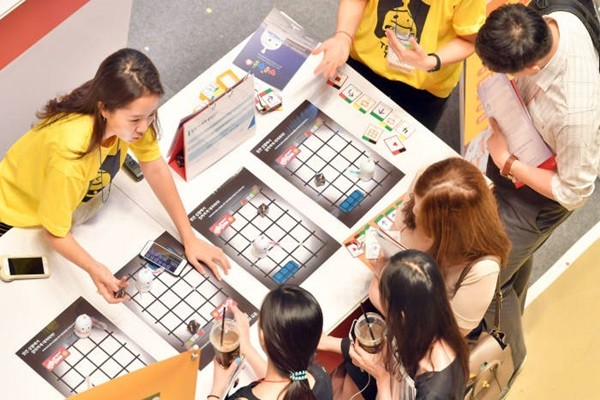 ME and KERIS are also going to set up a 'contents distribution platform' to collect, manage, and utilize various educational contents centered on ICT education service.
Students will be able to see a boost to their academic abilities through this platform. Teachers will be able to provide personalized learning lessons and consulting while parents will be able to check up on current state of their children's learning and find information on their learning.
Ice Cream Media, an edutech company, had participated in the development of ICT education service. Contents for learning are based on contents that are already registered into existing cyber learning systems.
"In order to nurture talented individuals for the future, we need innovative and new education methods." said Kim Jin-pyo who is a member of Democratic Party of Korea and attended the opening ceremony of e-Learning Korea. "Edutech shows where our education needs be intensively." Vice-Minister Park Bae-beom of ME said that ME is going to change learning environment so that ICT is actively utilized in classrooms and that edutech will implement new types of learning services.
Meanwhile, e-Learning Korea is co-hosted by ME, Ministry of Trade, Industry and Energy, Ministry of Science and ICT, and Ministry of SMEs and Startups and it is under joint-supervision by National IT Industry Promotion Agency, Korea Institute of Start-up and Entrepreneurship Development, KOTRA (Korea Trade-Investment Promotion Agency), Korea Edutech Industry Association. It is sponsored by every office of education, KERIS, and The Electronic Times and it will be held until the 7th.
Staff Reporter Mun, Bokyung | okmun@etnews.com